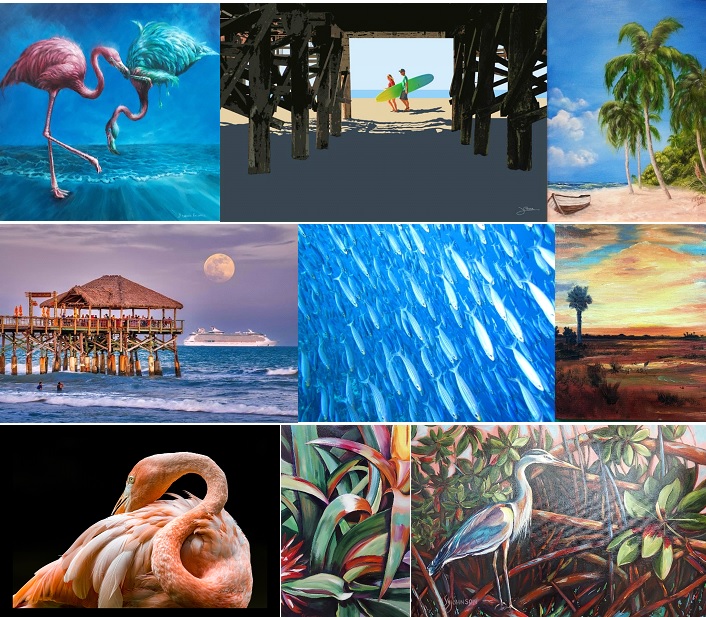 FirstWave Financial Art in Public Places Exhibition
Through the Brevard Cultural Alliance Art in Public Places Program a spectacular new collection of artwork has been installed at FirstWave Financial. The exhibit will be on display from February 15, 2023 thru June 21, 2023 and can be viewed during regular business hours.
These exhibits create a stimulating environment for staff and an opportunity for clients and visitors to view artwork created by our local talent. Artists participating in this exhibition include: Vanessa Bates, John Buck, Tricia Eisen, Ercan Ekinci, Monica Gabbard, Mimi Givens, K.C. Grapes, Rene Griffith, Mitch Gubnitsky, Sandra Johnson, Laura Kucharyson, Mikki Mauer, Robert Michaud, Sandy Starr, Elena Tchistiakova, Susan Tully, John van Dyck
On behalf of the artists, BCA would like to thank FirstWave Financial for participating in the program so Brevard County artists have quality venues to showcase and sell their artwork.
If you are interested in purchasing artwork or would like to participate in the program contact Lynne Brezina at Brevard Cultural Alliance (321-690-6817) or email