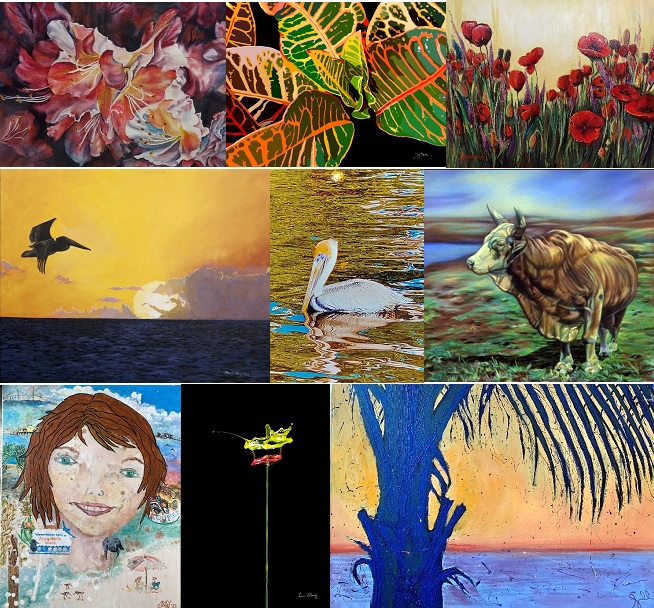 Lexus of Melbourne Art in Public Places Exhibition
Through the Brevard Cultural Alliance Art in Public Places Program a spectacular new collection of artwork, created by local artists, has been installed at Lexus of Melbourne. The exhibit will be on display from September 20, 2023 thru January 16, 2024 and can be viewed during regular business hours.
These exhibits create a stimulating environment for staff and an opportunity for clients and visitors to view artwork created by our local talent. Artists participating in this exhibition include: Henrimae Bell, Fred Benavidez, Susan Blakeslee, John Buck, Arlene Cook, Marcia Day, Nancy Dillen, Michael Glover, Wayne Finger, K.C. Grapes, Rene Griffith, Robert Jahnke, Sandy Johnson, Laura Kucharyson, Susan Martin, Michael McCaughin, Walt Mendenhall, Robert Michaud, Jon Miller, AnnaJo Vahle, Danielle O'Connor-Akiyama, Kevin O'Grady, Kenneth Pederson, Morgan Richie, Sandy Starr, Scott Sullivan, Polly Tetrault, Linda Williams, E. Lee Wilson
On behalf of the artists, BCA would like to thank Lexus of Melbourne for participating in the program so Brevard County artists have quality venues to showcase and sell their artwork.
If you are interested in purchasing artwork or would like to participate in the program contact Lynne Brezina at Brevard Cultural Alliance (321-690-6817) or email Lynne.Brezina@ArtsBrevard.org