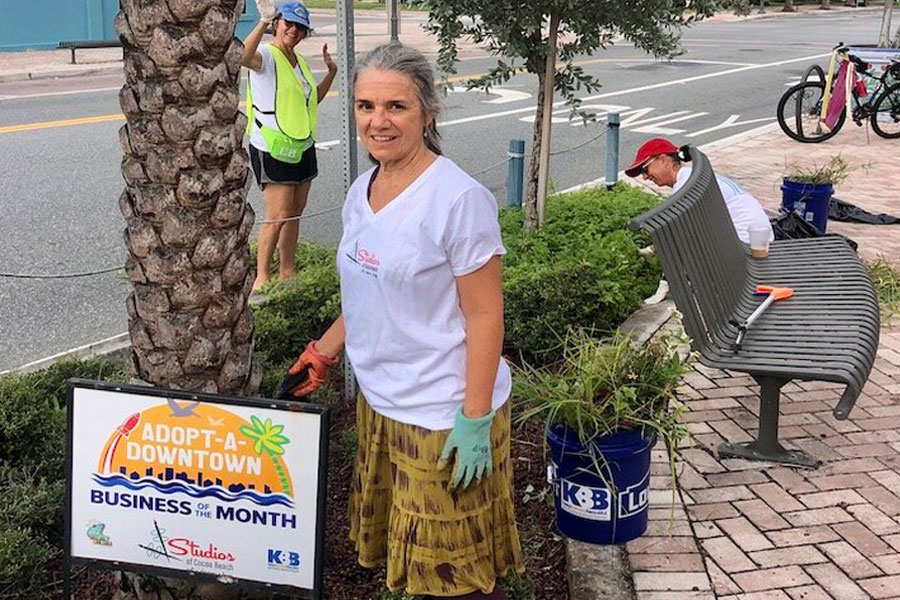 Studios of Cocoa Beach Holds Minutemen Causeway Street Clean Up
The Studios of Cocoa Beach is a non-profit art gallery staffed by local artists. Their goal is to bring beauty to the beaches by creating beautiful works of art, by offering art classes, and even by keeping the area clean and litter free.
The Studios has adopted Minutemen Causeway in downtown Cocoa Beach. On Saturday, July 16, they will hold a quarterly clean up, removing trash and weeds, keeping the rain gardens healthy and beautiful. The cleanup begins at 8:00 in front of the Studios, 165 Minuteman Causeway, and ends by 11 am. Cocoa Beach residents are invited to join in the fun.
While there, you can view the paintings, photography, pottery, jewelry, fiber art and more created by these talented local artists. The gallery is open in its new space at 159 Minutemen Causeway. Open Tuesdays 9am to 2pm, Wednesday to Saturday 9am to 7pm , and Sundays from 10am to 3pm. View artist portfolios and class schedules at www.studiosofcocoabeach.org. Or follow the Studios of Cocoa Beach on Facebook and Instagram.