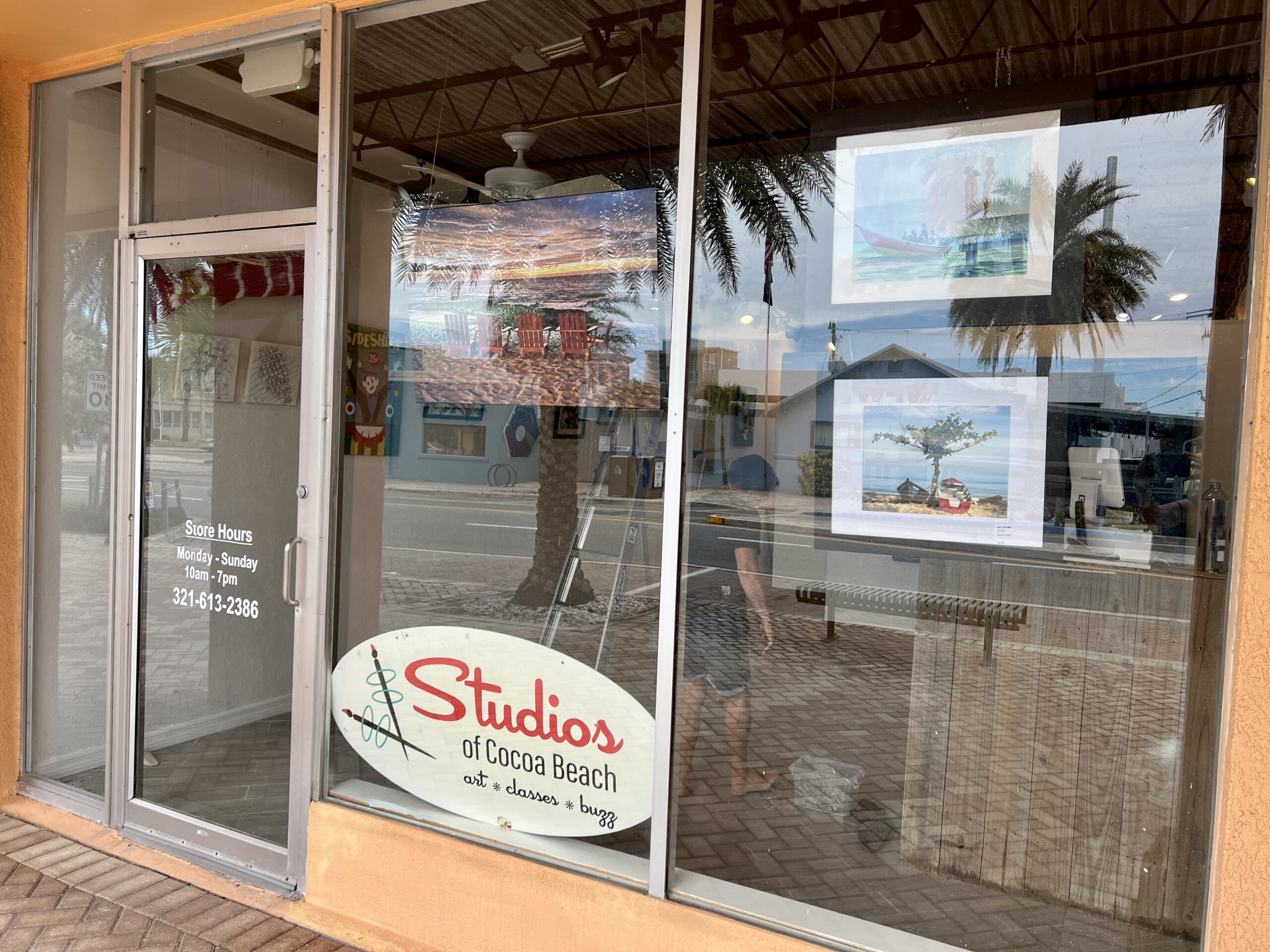 Studios of Cocoa Beach: Grand Re-Opening Reception
The walls have moved, the painting is done, shelves are filled and artwork hung. The Studios of Cocoa Beach has moved and invites you to a Grand Reopening Celebration from 6 to 9 pm on Friday, August 5, 2022 at their new address of 159 Minutemen Causeway in downtown Cocoa Beach. We moved three doors east but relocating 6 years of fixtures was a challenge and we are excited to show off our new gallery space.
The evening will include refreshments, an opportunity to meet many of the 30 local artists who are Studios members, and a chance to view the August exhibit "Summer Works". Instrumental music will be provided by Dave "Honey" Miller and friends.
Founded in 2016, the Studios of Cocoa Beach is a non-profit, volunteer staffed gallery with a mission to inspire, educate and enrich the community through art. The gallery showcases local artists and its roster of instructors present classes for everyone from beginners to experienced artists.
The galley is open Tuesday to Saturday 9 am to 7 pm and Sundays 10 am to 3 pm. For more information on the gallery, artists profiles, and upcoming classes visit the website at www.studiosofcocoabeach.org , call 321-613-3480, or follow the Studios on Facebook and Instagram.