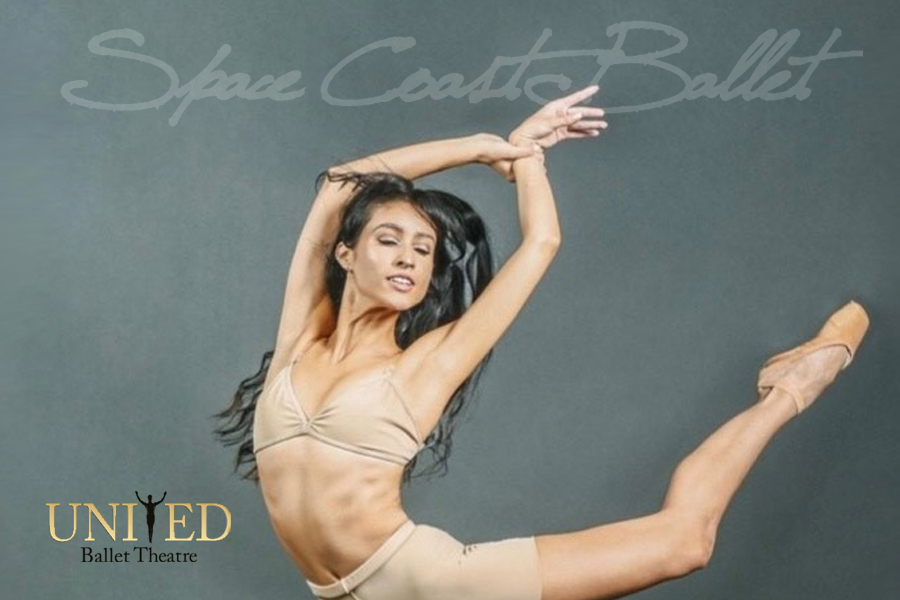 Space Coast Ballet presents A Celebration of Dance
King Center for the Performing Arts presents…
Friday, April 1, 2022 at 730pm
Space Coast Ballet for the 1st time, will present the esteemed professional United Ballet Theatre. United Ballet Theatre was recently sought out by the Dr. Phillips Performing Arts Center to perform at the Grand Opening of their New Steinmetz Hall.
They will be bringing a variety of dance, including the classic La Bayadere "Kingdom of the Shades" scene, it was this scene that Mikhail Baryshnikov was thinking when he wrote in is autobiography, "La Bayadere is one of the great, if not the greatest classical works in the history of ballet…Poetically it is unmatched in classical repertory" Along with this exceptional classical performance they will also be performing several outstanding contemporary pieces.
In addition to United Ballet Theatre we have invited the Best of Brevard to bring their outstanding talent to the King Center stage. It will be an evening of diversity in dance and a first for Brevard County. You will not be disappointed, this level of professionalism and creativity will leave you thrilled!