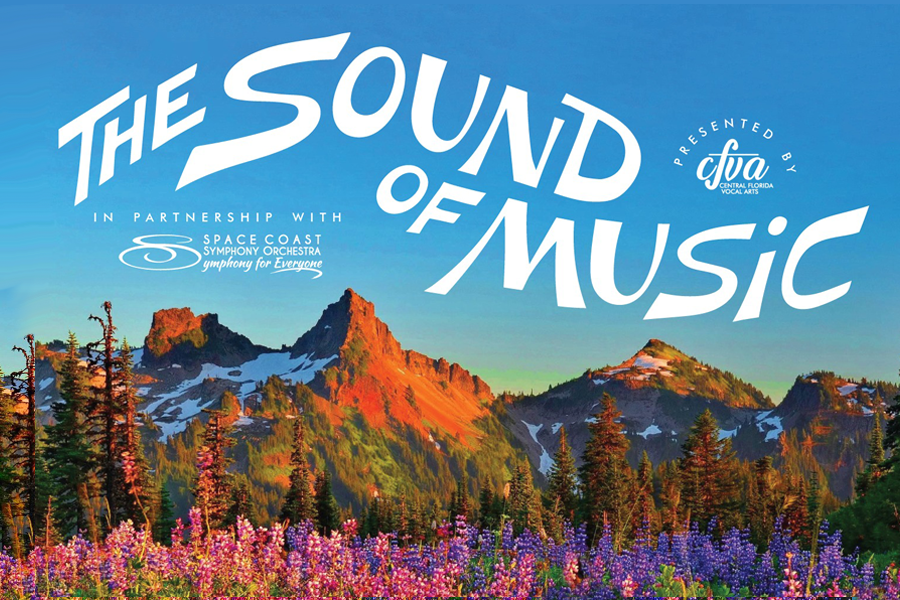 Space Coast Symphony Orchestra presents Sound of Music in Concert
Space Coast Symphony Orchestra presents..
August 20, 2022 | 7:00pm | Scott Center at Holy Trinity
RODGERS & HAMMERSTEIN Sound of Music

Central Florida Vocal Arts
Opera Del Sol

Your Space Coast Symphony Orchestra teams with Central Florida Vocal Arts and Opera del Sol to present The Sound of Music in Concert. Featuring a trove of cherished songs from the final collaboration between Rodgers & Hammerstein including "Climb Ev'ry Mountain," "My Favorite Things," "Do Re Mi," "Sixteen Going on Seventeen" and the title number, The Sound of Music won the hearts of audiences worldwide, earning five Tony Awards and five Oscars. The inspirational story, based on the memoir of Maria Augusta Trapp, follows an ebullient postulate who serves as governess to the seven children of the imperious Captain von Trapp, bringing music and joy to the household. But as the forces of Nazism take hold of Austria, Maria and the entire von Trapp family must make a moral decision. Featuring an incredible cast, don't miss this incredible concert production with the gorgeous sound of a full orchestra of the world's most beloved musical.