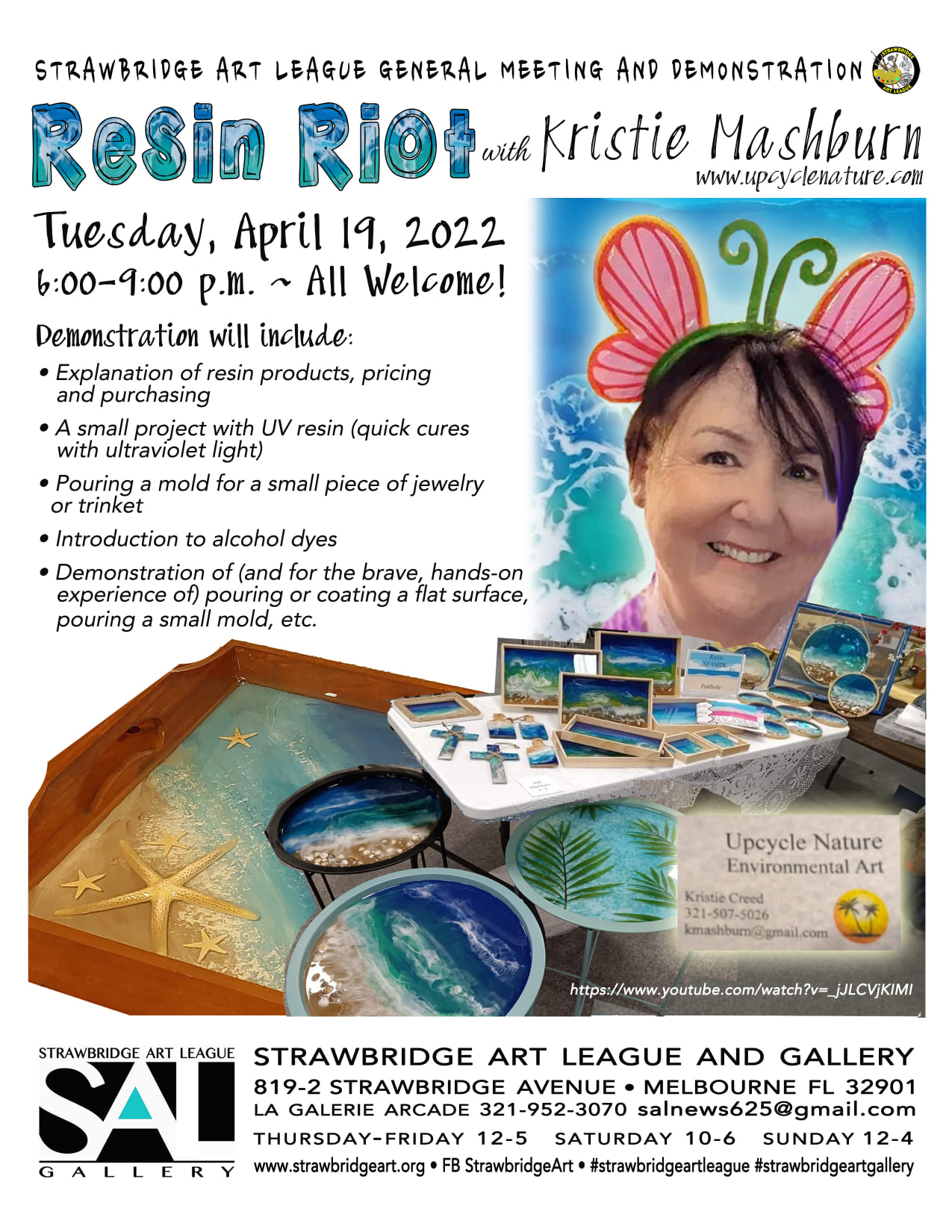 Resin Riot with Kristie Mashburn
Mark your calendar for next Tuesday's general meeting and a resin demo with environmental artist, Kristie Mashburn from Upcycle Nature (www.upcyclenature.com). Anyone interested in this topic and discovering what SAL is all about is welcome!
Demonstration will include:
Explanation of resin products, pricing and purchasing
A small project with UV resin (quick cures with ultraviolet light
Pouring a mold for a small piece of jewelry or trinket
Introduction to alcohol dyes
Demonstration of (and for brave, hands-on experience of) pouring or coating a flat surface, pouring a small mold, etc.
Kristie comes to us from a deep background in teaching art, computer technology and PE in Arkansas and for the Department of Defense in Germany, having taught for over 40 years. Kristie is an accomplished artists in many areas, from watercolor painting, wall murals and mosaics to jewelry, crochet and now resin. She retired to Palm Bay several years ago, began Upcycle Nature Environmental Arts and experimenting with various mediums, including polymer resins. Along the way, Kristie has discovered many tips and tricks of the resin trade she will be sharing with us to produce the most successful outcome! Welcome to Strawbridge Art League, Kristie, and thank you for joining us!