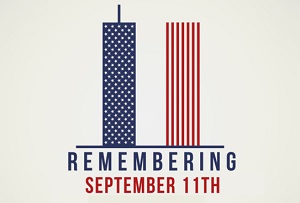 Remembering September 11th Concert
Space Coast Symphony Orchestra presents..
September 10, 2022 | 7:00pm | Scott Center at Holy Trinity
BARBER Adagio for Strings (String Quartet Version)
FUCHS Falling Man (SOUTHEAST US PREMIERE)
COPLAND Fanfare for the Common Man
WILLIAMS Lincoln: With Malice Toward None
BARBER Symphony No. 1

Thomas Potter, baritone
Kenneth Fuchs, guest composer

In honor of the anniversary of September 11, your Space Coast Symphony will pay tribute to the victims and survivors, their families, and emergency responders, whose lives were forever impacted on that tragic day. Opening the program is Samuel Barber's moving and searing Adagio for Strings in it's original form for string quartet. Considered by many to be the most popular of all 20th-century orchestral works, Adagio for Strings is celebrated for its fragile simplicity and emotion. The destruction of the World Trade Center on September 11, 2001 had a deeply personal resonance for composer Kenneth Fuchs, who had lived in New York City for 20 years. His Falling Man was inspired by the 2007 novel about life after 9/11 by Don DeLillo, and is a series of arias and interludes written for voice and orchestra. It will feature celebrated baritone, Thomas Potter. The concert will close with Aaron's personal favorite work, Samuel Barber's powerful Symphony No. 1, a compelling work with unbridled energy and heart-on-sleeve passion. Rounding out this moving program are works by Aaron Copland and John Williams.