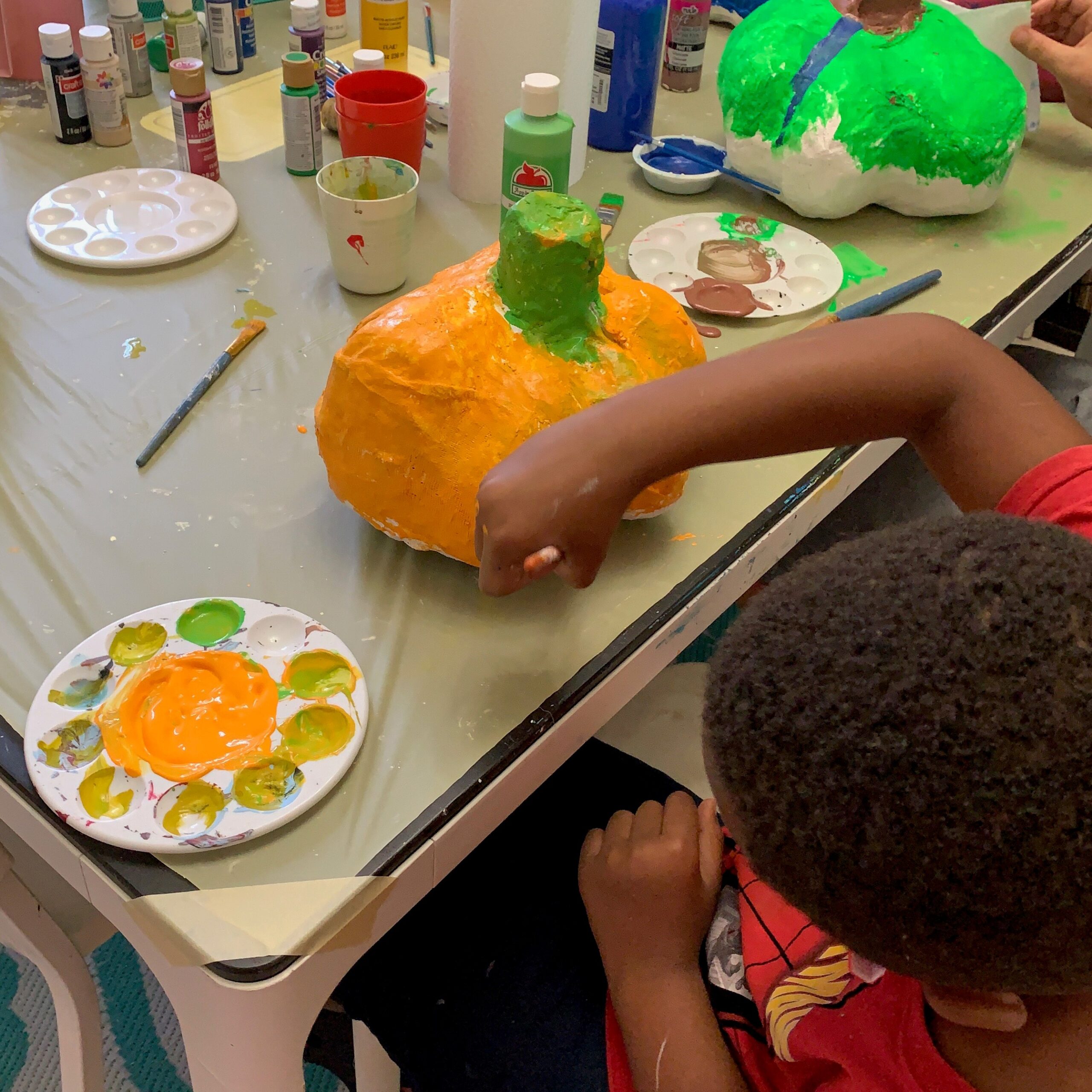 Pumpkin Patch Art Class for Kids begins October 8
With Fall and Halloween fast approaching, the Studios of Cocoa Beach is hosting "Kids in the Pumpkin Patch"  art classes.  The class meets on three Saturdays, from 10 to 11 am on October 8, 15 and 22. at the Studios workshop room behind the gallery at 159 Minutemen Causeway in downtown Cocoa BeachInstructor Glaucia Romano will show students how to make a pumpkin using upcycled plastic bags and plaster.  Then paint and decorate the pumpkin using a variety of materials and their own creative designs. This is a multi-week workshop as the project requires multiple steps with drying time in between.
Glaucia has been teaching art for over 15 years in public schools as well as privately to both kids and adults. She has an MA in Art Education and a passion for teaching and for Art in all forms.
Fee for the class is $75 which includes materials. Please bring used (clean) plastic shopping bags to the first class. The more the better! We'll make all that throw-away plastic into beautiful things!  You can contact Glaucia at (321) 345-0670 or email glaucia@ananaprana.com.  Registration is on the Studios website: www.studiosofcocoabeach.org.
The Studios of Cocoa Beach is open Tuesday to Saturday 9 am to 7 pm and Sundays 10 am to 3 pm.  For more information on the gallery, artist profiles, and upcoming classes visit the website or follow the Studios on Facebook and Instagram.