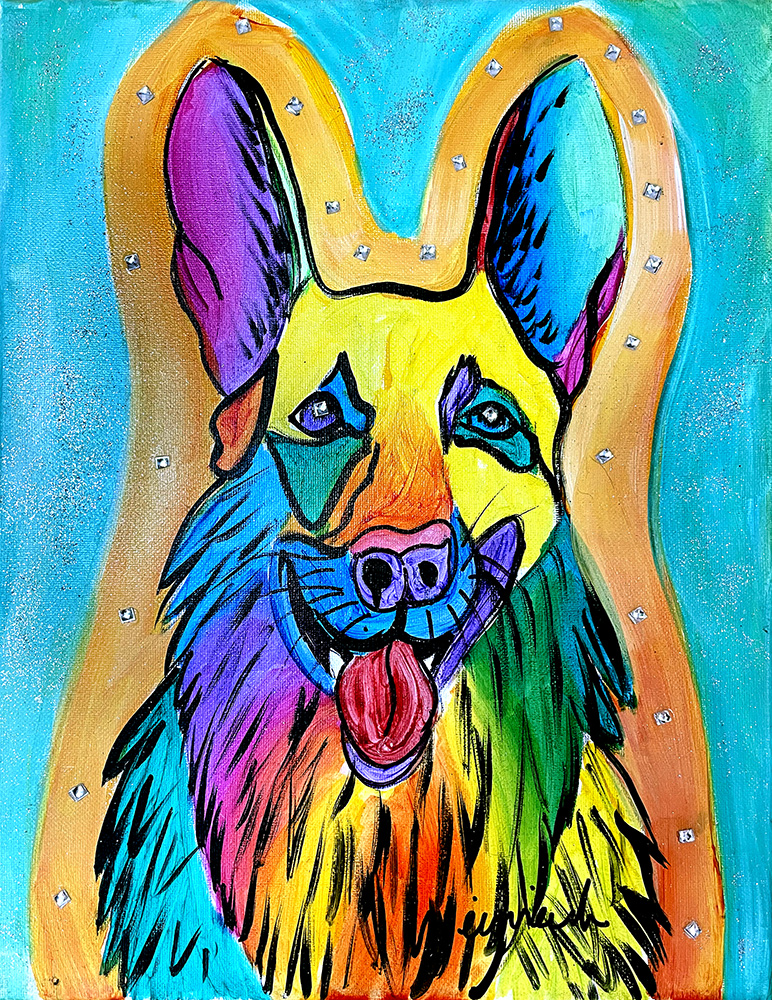 Psychedelic German Shepherd Paint Party
The Studios of Cocoa Beach, 165 Minutemen Causeway in downtown Cocoa Beach is hosting a Paint Party on Friday May 13 , from 6 to 9 pm.
Bring a friend and your favorite snacks and let lose and paint with lots of color as you create a Psychedelic German Shephard.
After this adorable dog portrait is transferred to a 14" x 11" canvas, instructor Jaymee Weinreich will demonstrate the transparent properties of acrylic paint as you create this fun, dynamic image. Outlining and color choice make the painting unique to the creator. Finally, you can enhance your image with glitter and other items from the instructor's art box. Or bring items you might like to use!
Jaymee Weinreich has a Bachelor of Fine Arts Degree from Florida International University and has been a professional artist for over twenty-four years. She is experienced in teaching art and creating art in a number of mediums. She believes there is an artist in everyone.Call or text Jaymee at 321-588-3352 or email jaymeeweinreich@gmail.com with any questions.
Fee for the class is $45 which includes all materials. Register at the Studios website: www.studiosofcocoabeach.org