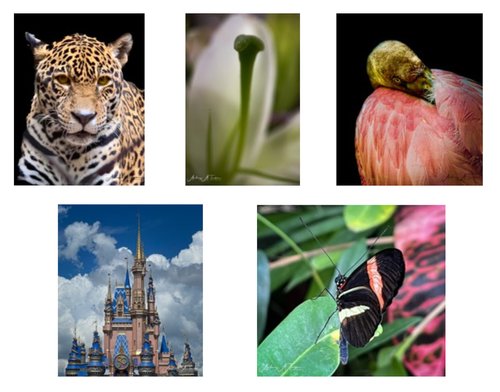 Phoneography: How to Take Great Pictures with Your Phone
The Studios of Cocoa Beach, 165 Minutemen Causeway in downtown Cocoa Beach, is hosting "Phoneography", a workshop on improving your smart phone photos on Tuesday, April 5 from 6 to 9 pm. Instructor Audrey A Tucker is a professional photographer who specializes in photographing wildlife, nature, landscapes and pet portraits.
In this seminar, we'll look at the camera phone as a photographic tool. The student will learn the basic principles of photography, creative techniques, and additional products and apps that can be applied to a mobile device to improve the photographic experience. Learn the basics and how to use photography to communicate ideas, emphasizing content, composition and technique. Learn to create, edit and critique images.
Whether you have an iPhone or an Android, this seminar will help improve the photos you share with friends and family and have you sharing images with impact. Take the seminar now to be ready for kids going back to school, fall foliage, sports, holidays and all the events in your life.
Audrey A. Tucker received her Bachelors Degree in Computer Science from Central Connecticut State University. After working for several years as a database analyst and systems engineer, she attended the University of Connecticut and received her MBA. Having always loved animals she became a certified animal behaviorist and dog trainer. As a state appointed wildlife rehabilitator she expanded her work to include wildlife.
Throughout the years, she dabbled in photography and after getting a diploma from the New York Institute of Photography, she combined her technical savvy, business expertise, love of animals and passion for photography. In 2020, Audrey was awarded the prestigious Certified Professional Photographer (CPP) designation from Professional Photographers of America (PPA).
Fee for the class is $45. Register at the Studio's website: www.studiosofcocoabeach.org. Contact Audrey at me@AudreyATucker.com with any questions. For the health and safety of the instructor and students, only vaccinated individuals are permitted for this class.