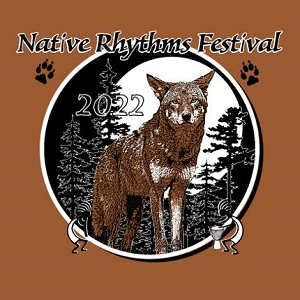 14th Annual Native Rhythms Festival
November 12-13, 2021  |  Wickham Park Amphitheater
Due to the storm Friday is cancelled.
Saturday 9am – 9:30pm; Sunday 9am – 6pm
Wickham Park Amphitheater and surrounding grounds
The 14th Annual Native Rhythms Festival is coming to Wickham Park Amphitheater November 12th through 13th. This two-day family friendly free of admission event celebrates and honors Native American Heritage Month with cultural programs featuring award winning performers, artists and educators providing concerts, exhibitions, and workshops.
Their Vendor Village provides opportunity to observe artists and crafters at work on their items for sale and workshops run throughout the day on a diverse array of topics. All information and schedules may be found on our website at www.NativeRhythmsFestival.com.