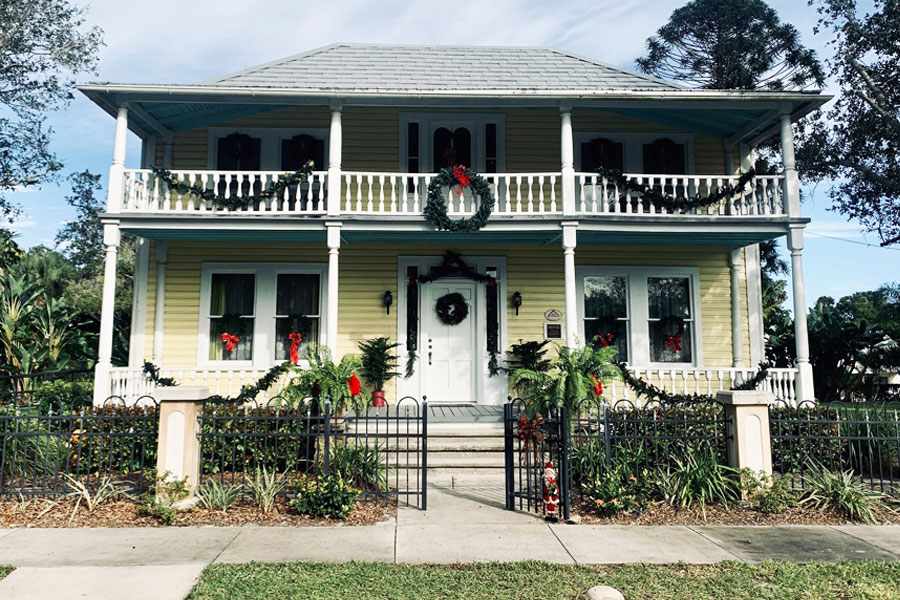 Museums of Brevard Holiday Tour of Historic Homes
December 2-4; 10:00am-2:00pm | December 9-11; 10:00am-2:00pm | December 16-18; 10:00am-2:00pm
Travel back in time to the celebrations of yesterday at the Museums of Brevard's 3rd Annual Holiday Tour of Historic Homes.
See unique architecture and gorgeous seasonal decorations! This opportunity should be a must on every list of things to do this holiday season!
TICKETS: MuseumsofBrevard.org and https://MOB3rdAnnualHolidayTour.eventbrite.com
For the third year, Museums of Brevard is offering holiday tours of eight of its historic homes. Taking place over the first three weekends of December, this tour showcases the architecture styles of the late 19th century to the mid-20th century in Florida. The homes will reflect the season, with many offering goodies such as cookies and ornaments.
Six of the historic homes require reservations, which can be made directly through the individual home.
The Cape Canaveral Lighthouse, located on the Cape Canaveral Space Force Station, does require additional information and at least two weeks to process that information. You will receive your PassPort at the first home you visit, which will act as your ticket for the remainder of the tour
Participating museums include:
The Moore Cultural Center, Mims
Pritchard House, Titusville
Cape Canaveral Lighthouse, Cape Canaveral Space Force Station
Sam's House, Merritt Island
Field Manor Homestead, Merritt Island
HS Williams/Lawndale 1895, Rockledge
Historic Rossetter House Museum and Garden, Eau Gallie
Green Gables at Historic Riverview Village, Melbourne