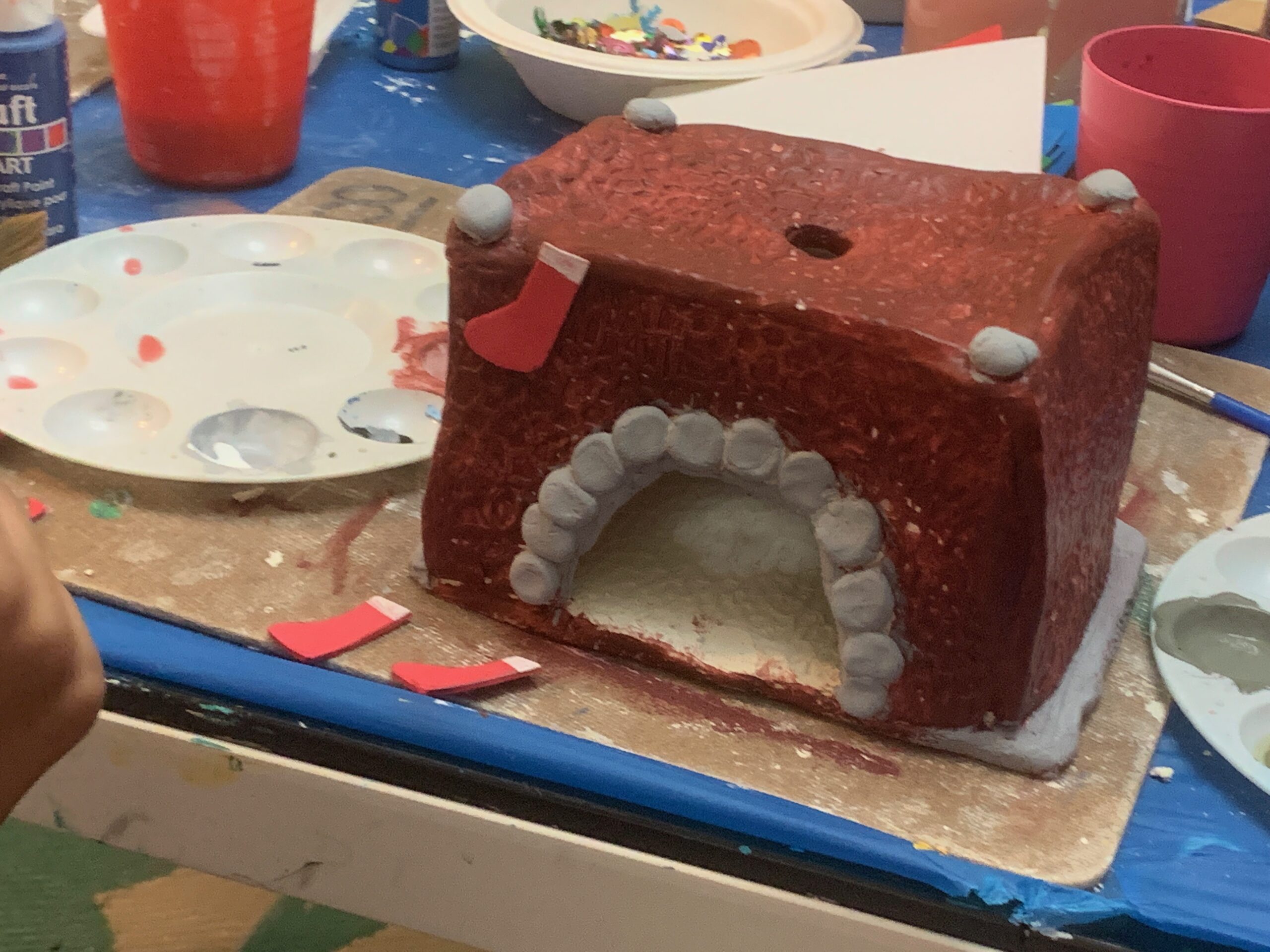 Kids Christmas Pottery Class
The Studios of Cocoa Beach is hosting a fun pottery class for kids, just in time for Christmas.  Glaucia Romano will teach them how to work with clay slabs and make a miniature "christmas fireplace" which can be used as a candle holder! The three week class meets on Saturdays, from 10 to 11:30 am beginning December 3 and continuing on December 10 and 17.
Kids will learn how to assemble a clay piece, texture it, and glaze the clay!
It is a perfect project for the holiday season and students will add their own flair and creative genius! Artwork will be glaze fired after the last class and need you will need to schedule a pick up date.
Glaucia Romano has taught art at the Elementary and Middle School levels for over 10 years. She has an MA in Art Education, is an artist and business owner teaching kids in Orlando and Cocoa Beach.
Fee for the class is $85 plus $15 for clay and glazes.  Register for class at the Studios website: www.studiosofcocoabeach.org.  The Studios' workshop room is behind the gallery at 159 Minutemen Causeway in downtown Cocoa Beach. Their gallery is open Tuesday to Saturday 9 am to 7 pm and Sundays 10 am to 3 pm.  For more information on the gallery, artist profiles, and upcoming classes visit the website or follow the Studios on Facebook and Instagram.