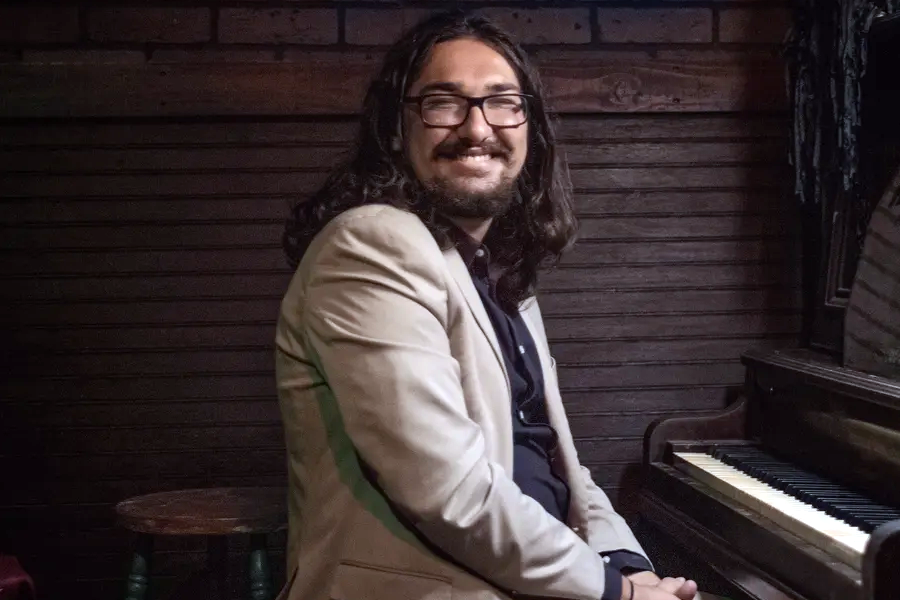 Jazz Pianist Daniel Tenbusch in Concert
Musical artist and keyboardist DANIEL TENBUSCH will be joined by ASHTON BAILEY-GOULD on the drums and THOMAS MILOVAC on the Bass.
Tenbusch is originally from the Space Coast of Florida. He began playing piano at a young age and took an early interest in jazz and popular music.
In 2018 he graduated from Florida State University with a Bachelor of Music in Jazz Piano Performance. Shortly thereafter, he moved to New Orleans, working daily with bands of many styles, elevating his playing, developing his sound and immersing himself in the music New Orleans has to offer.
In December 2018, Daniel Tenbusch began working for drummer Les Demerle (former drummer for the Harry James Orchestra). With Les, Daniel did two contracts for Royal Caribbean, playing six nights a week in the Royal Caribbean jazz club, Jazz on Four. He continued to base out of New Orleans when he wasn't on cruise ships.
In May of 2020, Daniel took a short hiatus from music to hike the Appalachian trail, and has since been based out of Florida, working as music coordinator for Ascension Catholic Church and continuing to produce and collaborate with various artists both remotely and in the Space Coast where he lives.
You can sample his music and learn more at: danieltenbusch.com.
Admission paid at the door: $10 for Jazz Society and Veterans Memorial Center members. $15 for guests, students 25 years and under free. Bring your own food & drink – tables, seating, great music and a beautiful view of the river are provided.