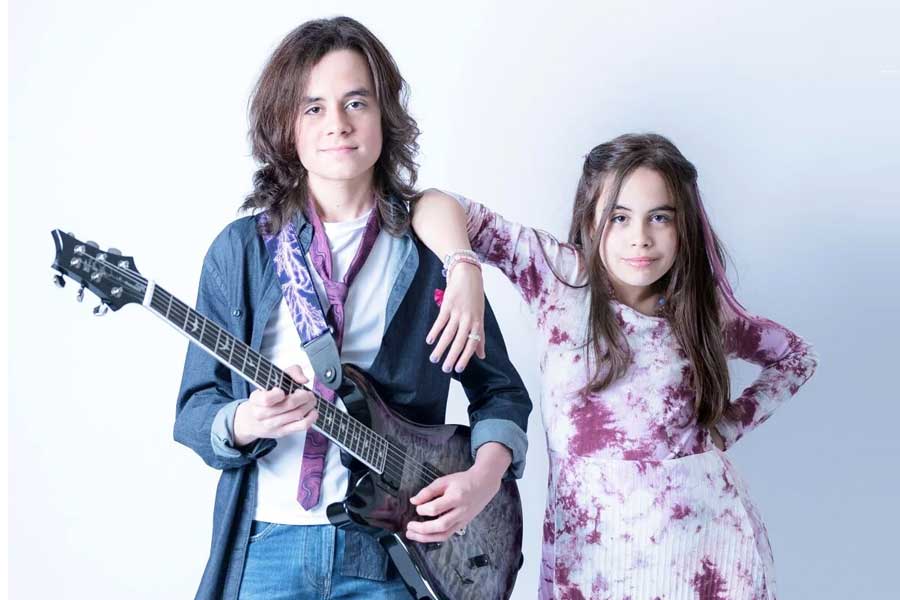 Space Coast Symphony Orchestra presents Jake n' Sky Show Concert
Space Coast Symphony Orchestra presents..
August 6, 2022 | 7:00pm | Riverside Presbyterian Church, Cocoa Beach
Jacob Velazquez, guest artist
Skylar Rae, guest artist

The Space Coast Symphony Orchestra presents America's Got Talent standout and frequent guest collaborator, Jacob Velazquez, along with his younger sister, Skylar Rae live in concert! Jacob is a fourteen year old songwriter and multi instrumentalist from South Florida who, in addition to America's Got Talent, has performed on countless national TV shows including Good Morning America, The View, and The Steve Harvey Show, among others. He has performed alongside Harry Connick Jr., Andrea Bocelli, & Kenny G., as well as Gloria & Emilio Estefan. Jacob was diagnosed with a form of autism at the age of four called PDDNOS, and has helped raise hundreds of thousands of dollars for charitable organizations. Sky (Skylar Rae), once known as Jacob's little sister, is also beginning to make waves in the music world. The aspiring actress, singer and dancer recently was selected to perform with the Broward County Honors Choir. After witnessing her stunning performance in the lead role of her school's rendition of Cold Snap, Jacob quickly invited his sister to join his act and 'The Jake & Sky Show' was born. Together, Jake & Sky are breaking down barriers on their mission to show the world that having a diagnosis doesn't mean you aren't capable of great things. The star duo was recently invited to perform for the Mayor and thirteen commissioners of Miami-Dade County, The Orange Blossom Festival, the 'Broken Boy' movie premiere, and The Special Olympics 2022 USA Games. In addition, Jake & Sky were recently honored at The Doug Flutie Foundation's Annual Gala for their contributions to the autism community. This special FREE concert is brought to you by Aaron Collins and the Space Coast Symphony Orchestra.