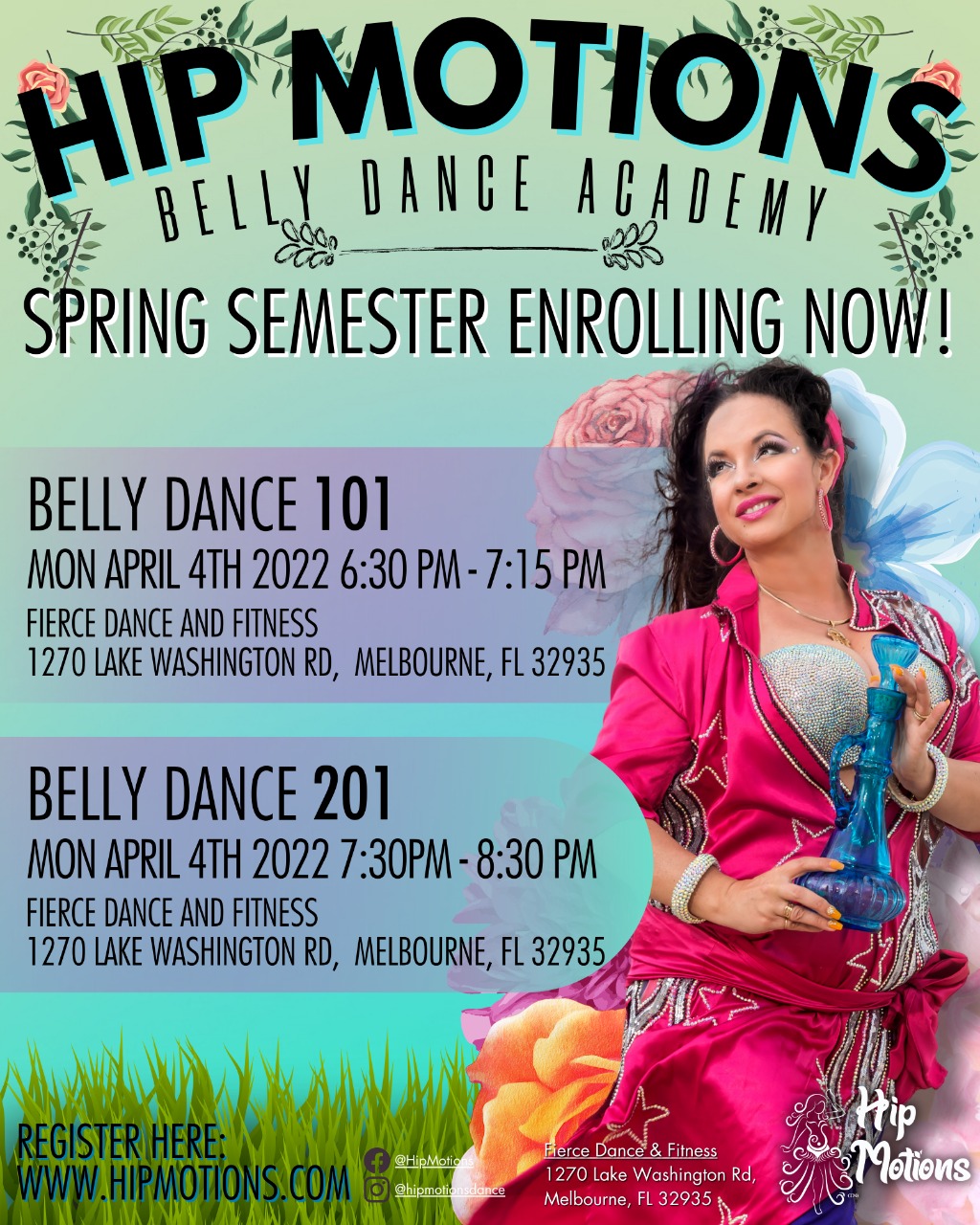 Hip Motions Belly Dance 201
Class Description: Want to learn more about Belly Dance? This class is designed for those that have either are registered in or have at least 4 months of "Belly Dance 101" classes complete. During the 8 week session students will warm up, learn movement breakdowns, drills and integration of movements through short dance combinations, skill building exercises & education in dance theory and Belly Dance history. Students will be provided clean technique with full break-downs & step-combos that can improve your posture, flexibility, balance & grace. Although strict choreography is not always taught in this class, choreographic sequences with technique and essential performing /stage dynamics are covered. Each class runs for 60 minutes & repeats concepts throughout the year so every class and session is slightly different. Come see what makes the desert really sizzle!
Classes are focused on each individual's goals. Group performances are available to those who desire to perform and are strictly voluntary. Performance rehearsals are held outside of regular class time. Performing is NOT required to attend class!