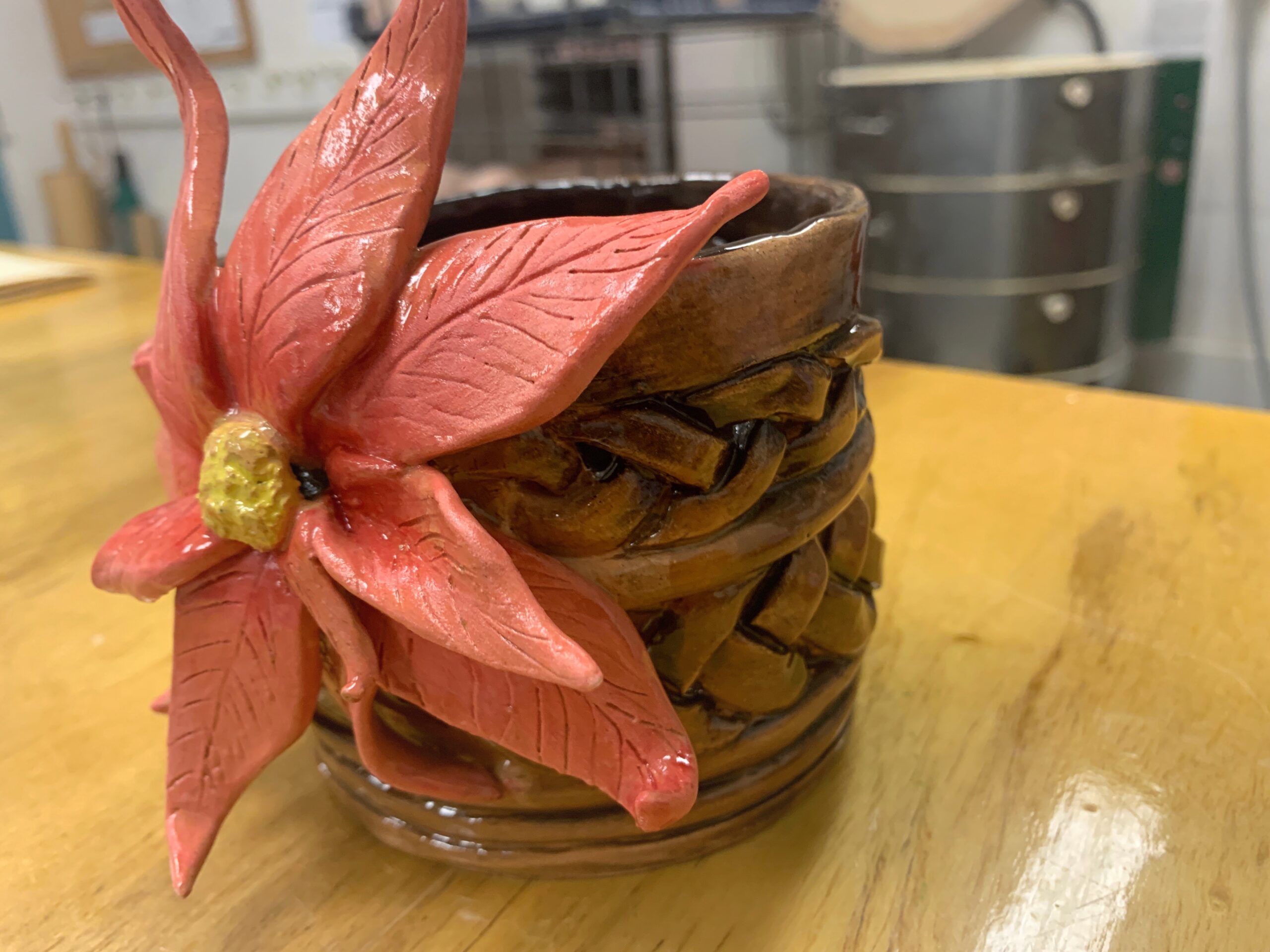 Handbuilt Pottery Workshop
The Studios of Cocoa Beach is offering a Handbuilt Pottery Workshop to be on Saturday, November 5, from 3 to 6 pm and repeating on Friday, December 9 from 5:30 to 8:30 pm. Students can attend either date or both.
This open studio class allows you to work on your own projects at your own skill level. You may work with pinch pots, slabs, and coils to create small to medium size ceramic artwork. Inspiration pictures and models will be provided, or you may bring your own.
Glaucia will guide you in the best way to achieve your goals, give suggestions, and make sure your work is kiln-ready. This workshop is ideal for all levels, from beginners to advanced students who would like to work in a relaxed but supportive community setting.
The artwork will be kept and bisque-fired for you to pick up and/or glaze at a later time. Students from a previous session may bring their bisque-fired work to be glazed.
Glaucia has a Masters Degree in Art Education and is a certified Art Educator in the state of Florida. She has taught art classes for 15 years in the public and private sector, mostly to kids, but also to adults. She has a wide knowledge of a variety of media and processes and can't wait to share them with you! Contact her at glauciaromano@gmail.com for more information
Fee for each class is $50 plus a $20 supply fee for clay and glazes..  Register at the Studios website: www.studiosofcocoabeach.org. The Studios' classroom is behind their gallery at 159 Minutemen Causeway in downtown Cocoa Beach. The gallery is open Tuesday to Saturday 9 am to 7 pm and Sundays 10 am to 3 pm.  For more information on the gallery, artist profiles, and upcoming classes visit the website or follow the Studios on Facebook and Instagram.