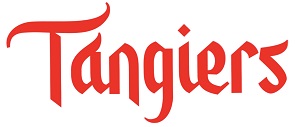 Halloween Show: Slash Back to the 80's
Friday, October 26, 2022 | 8:00pm
DON'T MISS THE FIRST ANNUAL TANGIERS HALLOWEEN SHOW!
It's the decade that brought us Freddy Krueger, Michael Myers, and Jason Voorhees, along with the sounds of "Thriller" and "Dead Man's Party". Halloween is creeping upon us, join us for an interactive evening as we Slash Back to the 80's with an electrifying show sure to slay. We encourage all who would like to dress in a costume to do so as we'll have Prizes for Best Overall Costume and Best Couples Costume. For those who choose to dress 80's style, we'll have a totally rad prize for Best 80's Costume, too! This event is ONE SPOOKY NIGHT ONLY!
Tickets on sale now!