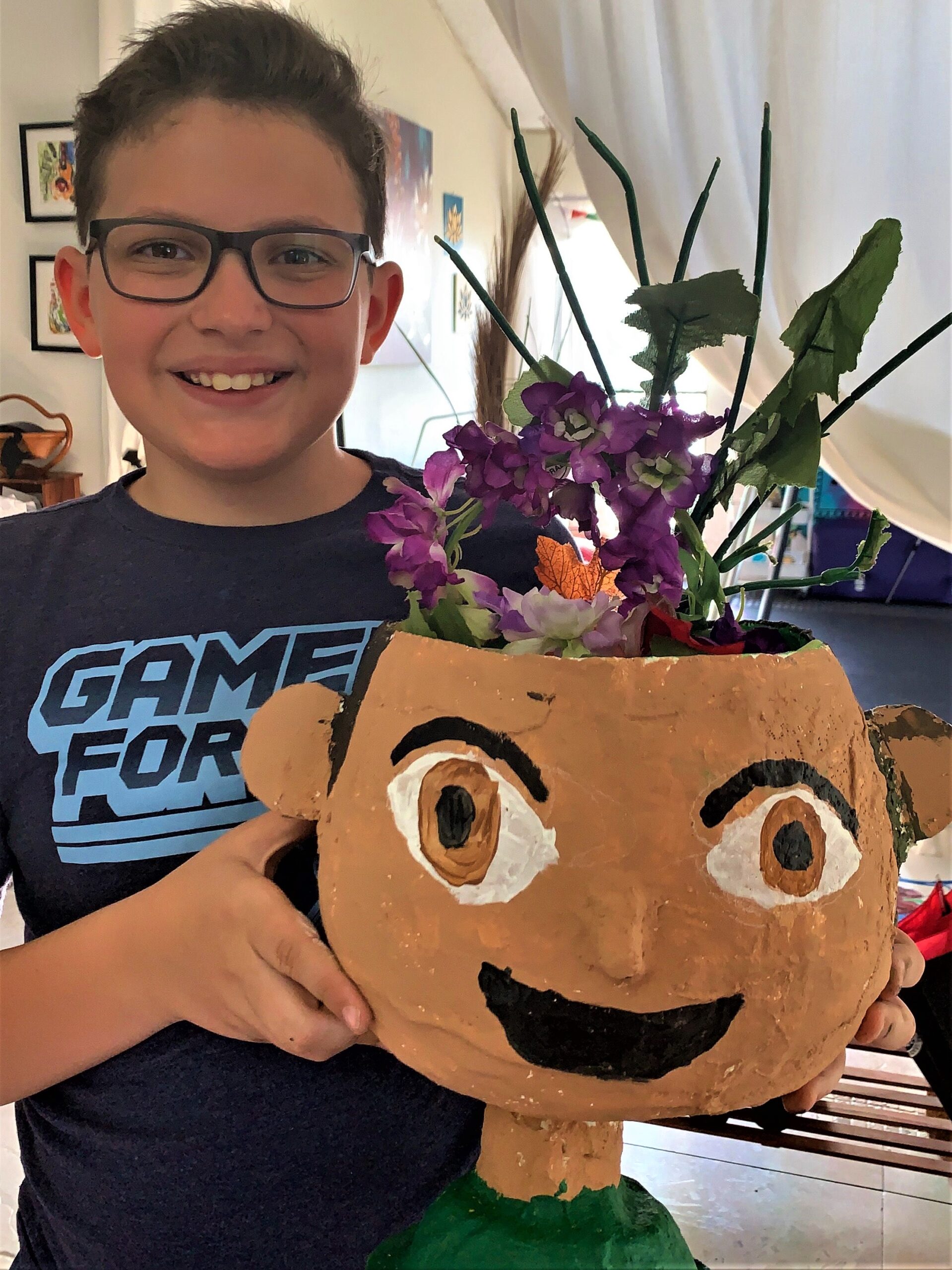 Growth Mindset Sculpture Class for Kids at the Studios of Cocoa Beach
The Studios of Cocoa Beach, 159 Minutemen Causeway in downtown Cocoa Beach is offering a class for children that meets on four Saturdays, August 13 to September 3 from 10 to 11 am. Glaucia Romano is the instructor.
Kids will have fun exploring and playing with the materials as they create an adorable, larger-than-life plaster sculpture of their head, paint them, and decorate them. The 4 session workshop allows time for the plaster and paint to dry.
Glaucia Romano has been an art educator for over 10 years. She taught thousands of kids in elementary and middle school while teaching for Orange County public schools. She has also taught after-school classes, hosted art parties, and more. Glaucia says, "Art and teaching are my passions and combining both is my dream job. This class is my all-time favorite project."
Fee for the four weeks is $70, plus a $10 materials fee due the first day of class. Questions? Feel free to contact Glaucia at (321) 345-0670 or email glaucia@ananaprana.com. Register at the Studios website: www.studiosofcocoabeach.org
The Studios of Cocoa Beach is a nonprofit artist co-op. It is open Tuesday through Saturday from 9 am to 7 pm, and Sundays from 10 am to 3 pm. For more information on artists and classes visit the website or follow the Studios on Facebook and Instagram.
End Date:

August 13, 2022