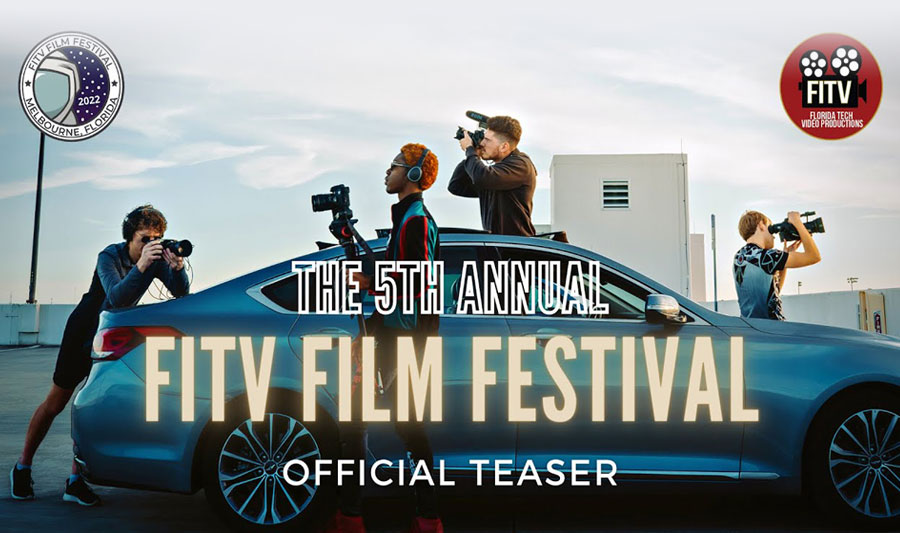 FITV Film Festival at Gleason Performing Arts Center
The 5th Annual FITV Film Festival will take place at the Gleason Performing Arts Center on the Florida Tech campus and online April 15-16, 2022. The free festival is run entirely by students from the Florida Tech Video Productions (FITV).
The festival begins at 7 pm on Friday, April 15, with 12 films, followed by 14 films on Saturday starting at 6 pm. On each night, screenings will last a bit longer than 2 ½ hours, and there will be three 10-minute breaks. Saturday will end with a 20-minute awards ceremony recognizing the best student and non-student films in multiple categories including Best Picture, Best Director and Best Screenplay.
Consisting entirely of short films, each shorter than 21 minutes, the festival includes selections from Italy, Spain, Chile, France, Dominical Republic, Sweden, Norway, Portugal, China, the United Kingdom, Germany, Turkey, Israel and the United States.