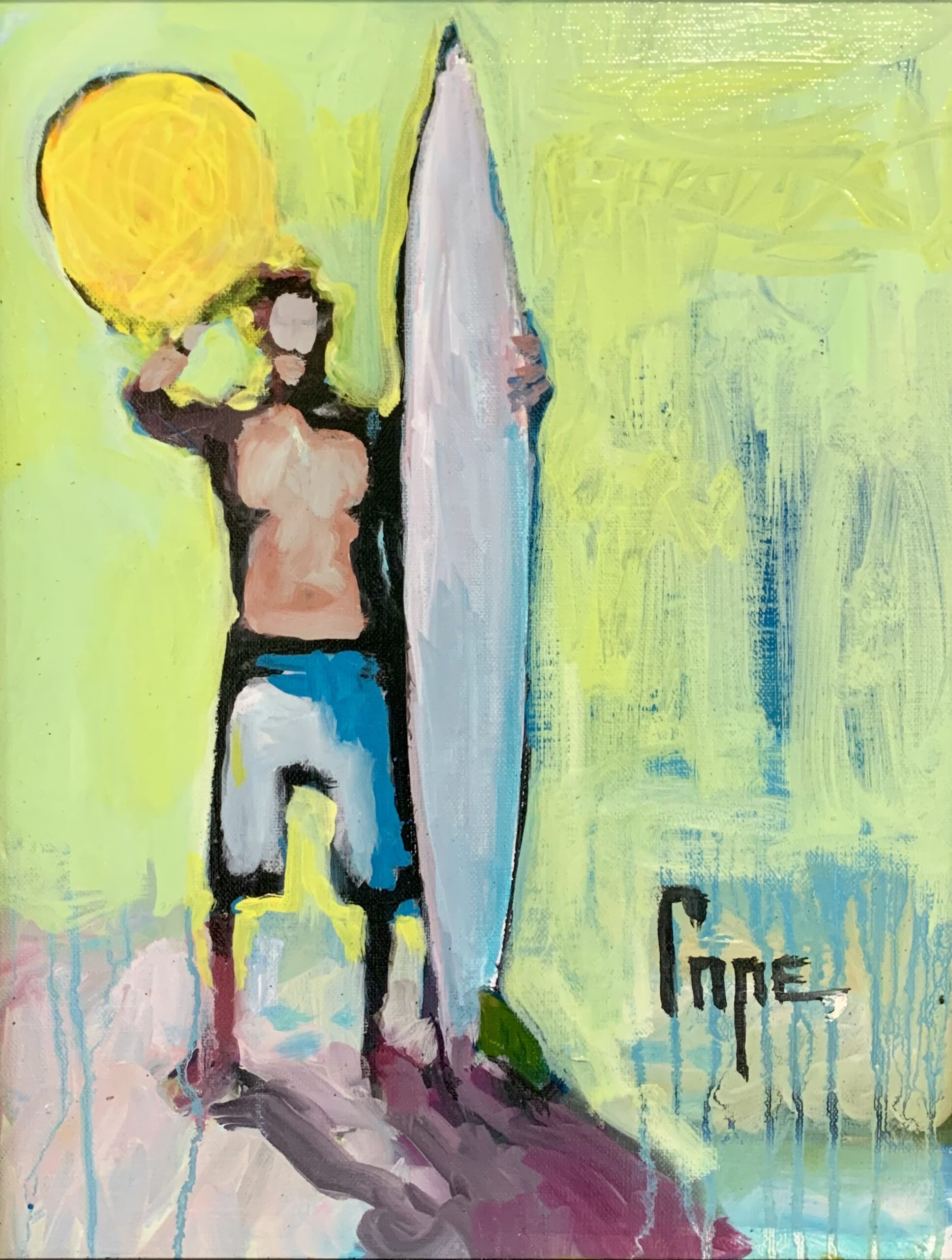 Endless Summer Exhibition at The Downtown Art Gallery
The Downtown Art Gallery, 335 S. Washington Ave., in downtown Titusville, is proud to present the paintings of Terry Cope, their Spotlight Artist for the month of August 2022
Terry is well known for his textured acrylic paintings of mangroves.  But with the summer in full force, he has turned his attention to surfing.  His Endless Summer Series features playful sketches of surfers shaded by their boards in the bright Florida sun, or confidently riding the waves.
Terry spent his childhood exploring the Merritt Island National Wildlife Refuge and surfing area beaches. For 20 years he lived in South Florida, marketing high quality artist supplies, meeting artists, and studying techniques. Returning to his hometown of Titusville, Terry resumed his interest in the local environment. His oil and acrylic paintings depict surfers, mangrove shorelines, sea birds and turtles. Terry is always trying new things and his latest work is a culmination of his experience with different mediums.
Terry's paintings are on view throughout the month of August at the Downtown Art Gallery, Monday thru Friday 11am to 5 pm, Saturday 11am to 3 pm. This amazing art gallery, which also offers printing and framing services, features the work of 20 talented local artists with an emphasis on Florida themes.  For information call 321-268-0122 or view them on Facebook @The Downtown Art Gallery.
End Date:

August 31, 2022