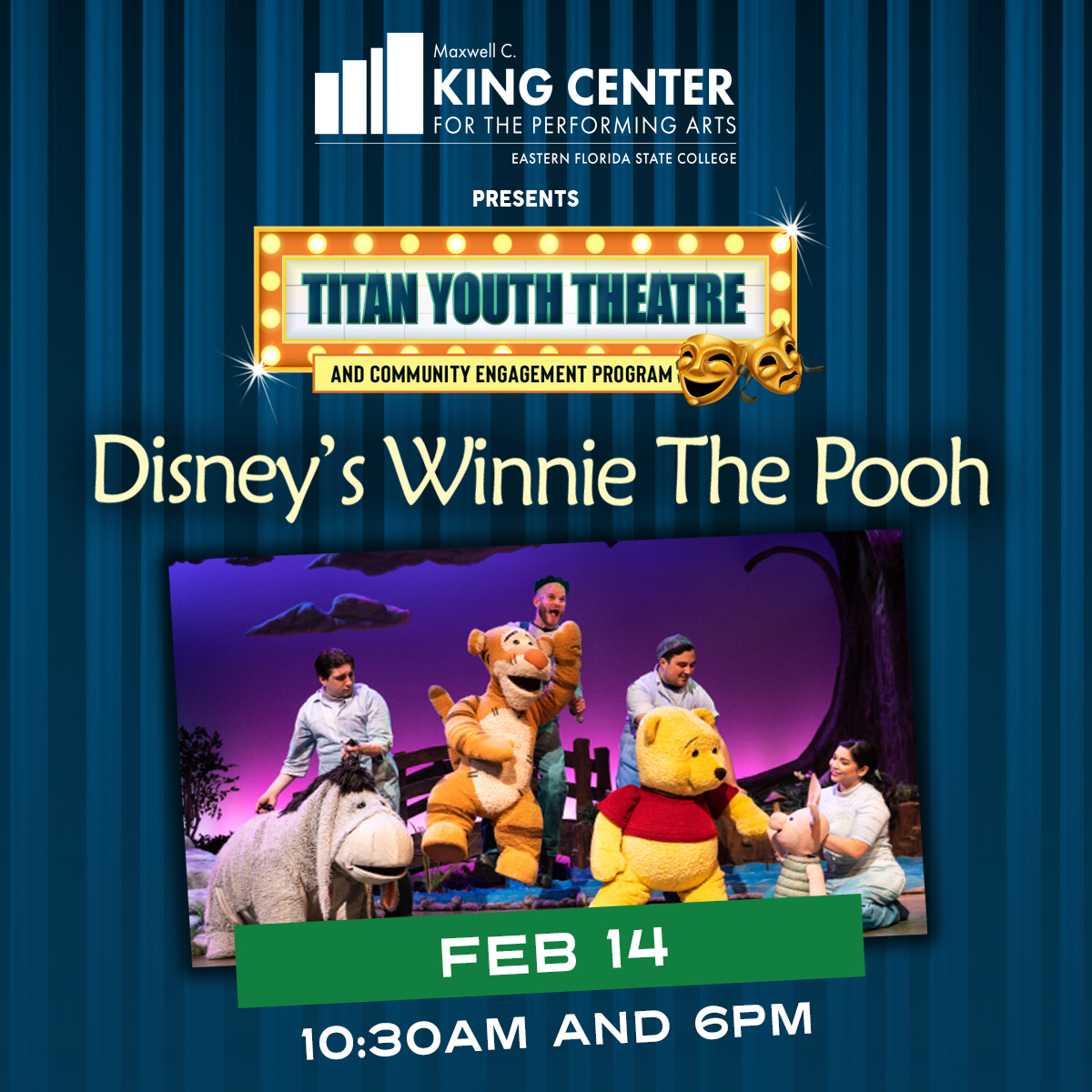 Disney's Winnie the Pooh – Youth Theatre
Let the adventure begin! Enjoy this musical stage adaptation featuring, Sherman brothers' classic Grammy award winning music, stunning life-sized puppetry, and well-known, well-loved characters who tell the story of friendship.
A beautifully crafted musical stage adaptation with stunning life-sized puppetry featuring Disney's iconic Winnie the Pooh and best friends.
VIP Ticket Bundle Available – 6 PM SHOW ONLY!
VIP ticket bundle includes a ticket to the show, plus show poster, photo with select cast immediately following the 6 PM show. Each VIP ticket holder will capture the moment with their own mobile device.
Curriculum connections: Language Arts, Literature, Theatre
Suggested audience: Pre-kindergarten through Grade 3
*10:30 AM Show Time Priced and Reserved for groups of 10+
End Date:

February 14, 2023