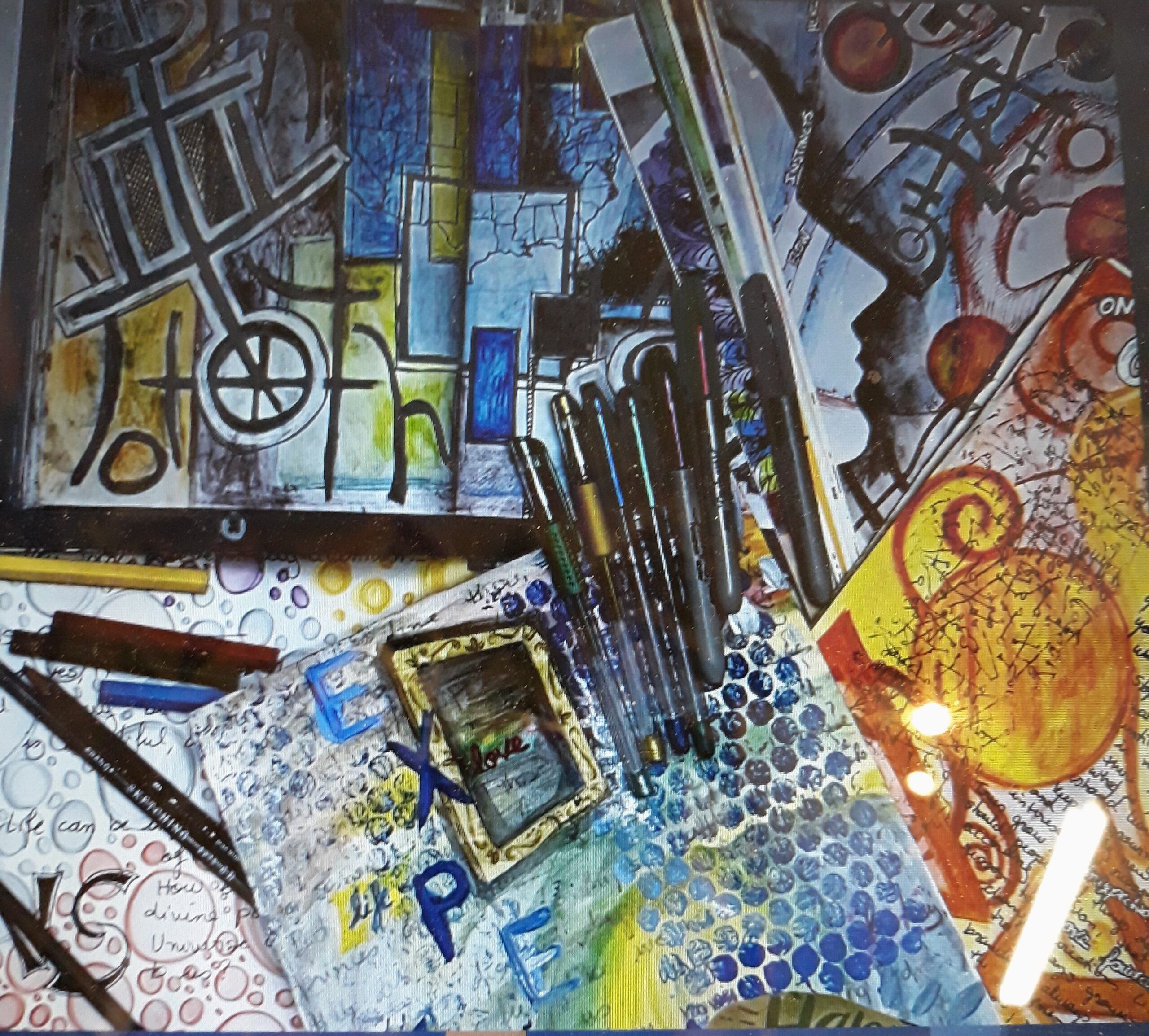 Creating a Visual Journal Workshop
The Studios of Cocoa Beach is hosting a "Creating a Visual Journal" workshop with Glaucia Romano on Thursday, October 27, from 6:30 to 8:30 pm.
Learn to create a journal that uses images, words, colors and more to document thoughts or feelings, fashion a database of inspiration for future artwork, and provide an opportunity to create without judgment. Its a chance to explore different media while silencing your internal critic. Each "spread" is an artwork combining words and images that document the artist's life.
Beginner artists and writers will find their own artistic voice. Expert artists or artists who feel "stuck" will find it frees up their creative approach. Non- artists will find that making art can be therapeutic. Plus it's fun for anyone, at any level, to explore new ideas or media.
The workshop will cover simple exercises designed to jump start your creativity and basic ideas for creating themes and working with text.
A list of suggested materials is available at registration.  Or you can order a kit for $25 that will include a full size sketchbook, basic watercolors, pens, pencils, and markers.
Glaucia Romano has been an Art Teacher for over ten years. She's also a yoga instructor and believes in the power of self-healing through different modalities, such as body movement and art. Glaucia has a minor in Psychology along with an MA in Art Education.
Fee for the workshop is $40. For complete details and registration, visit the Studios' website: www.studiosofcocoabeach.org. The Studios' workshop room is behind the gallery at 159 Minutemen Causeway in downtown Cocoa Beach. Their gallery is open Tuesday to Saturday 9 am to 7 pm and Sundays 10 am to 3 pm.  For more information on the gallery, artist profiles, and upcoming classes visit the website or follow the Studios on Facebook and Instagram.