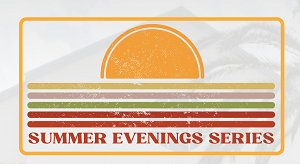 BSO Summer Evenings Series: BSO Strings
The Brevard Symphony Orchestra (BSO) is proud to announce the return of its Summer Evenings Series, presented on Saturday evenings throughout the summer at Suntree United Methodist Church. This three-concert chamber music series begins on June 18, 2022, at 7pm, with the remaining concerts on July 16, 2022, at 7pm, and August 13, 2022, at 7pm. Tickets to each concert are $25, or a Summer Evenings Series Subscription can be bought for $60 that guarantees access to all three concerts. Parking for each of the concerts is free, and seating is on a first come, first served basis.
To wrap up the Summer Evenings Series, on August 13, 2022, join Maestro Christopher Confessore as he leads string orchestra favorites by Mozart, Grieg, Tchaikovsky, Newbold, and more!