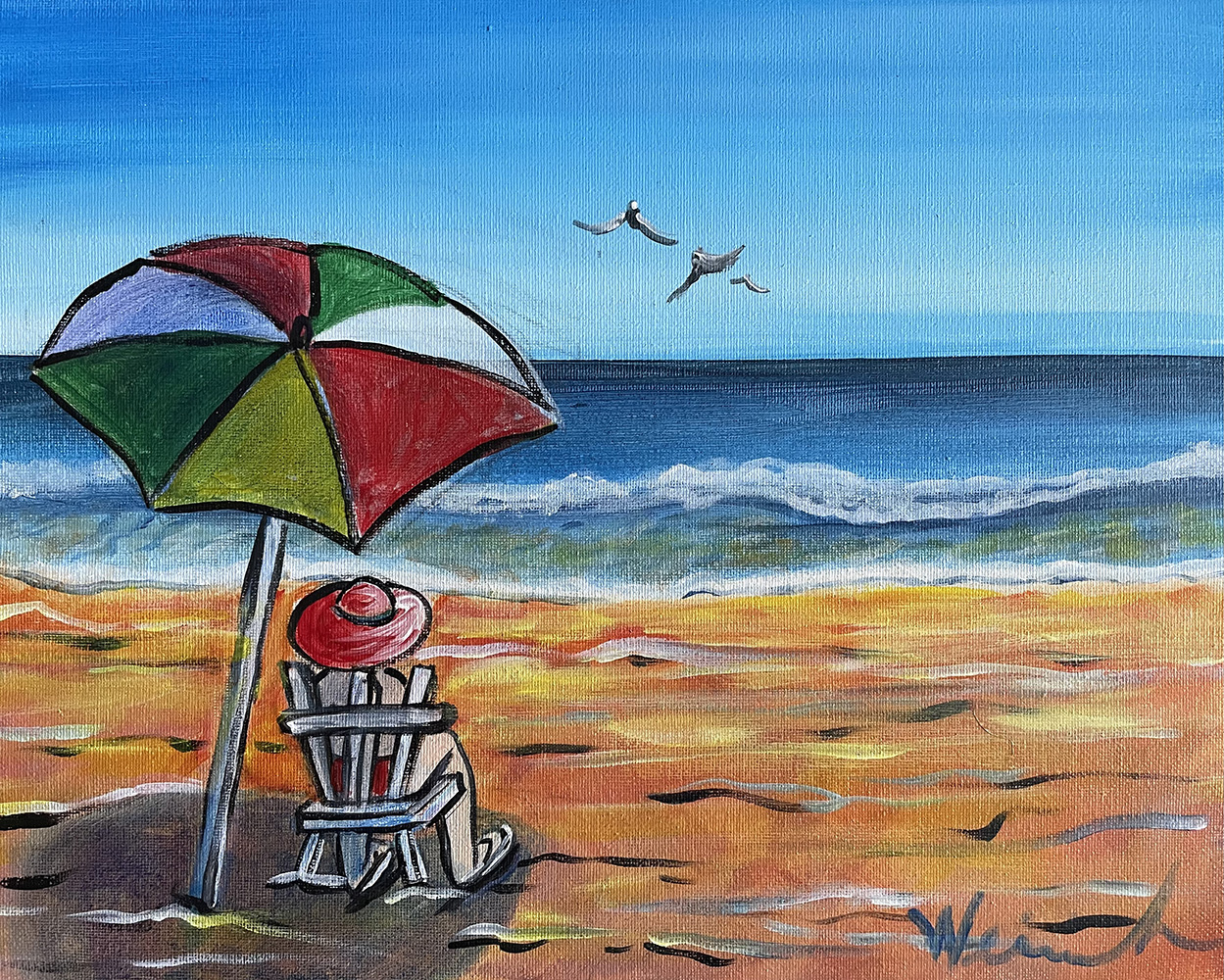 Beach Umbrella Paint Party at the Studios of Cocoa Beach
The Studios of Cocoa Beach, 159 Minutemen Causeway in downtown Cocoa Beach is hosting a paint party on Friday August 12 from 6 to 8:30 pm. Sitting under an umbrella at the beach is one of the pleasures we enjoy on our Florida beaches. Jaymee Weinreich will guide you as you create this fun image while learning important painting techniques.
This project is done with acrylic paints on 11" x 14" canvas. Skills practiced are blending, layering, making waves, creating a figure and applying washes. No experience is necessary as Jaymee leads you step by step through the process.
Weinreich has a Bachelor of Fine Arts Degree from Florida International University and has been a professional artist for over twenty-four years. She an experienced teacher and creates art in a number of different mediums. Jaymee loves sharing her expertise and believes there is an artist in everyone.
It's a party, so bring a friend and your favorite beverage. Fee for the class is $45 which includes all materials. Call or text Jayme Weinreich at 321-588-3352 or email jaymeeweinreich@gmail.com with any questions.
Register at the Studios website: www.studiosofcocoabeach.org.
End Date:

August 20, 2022