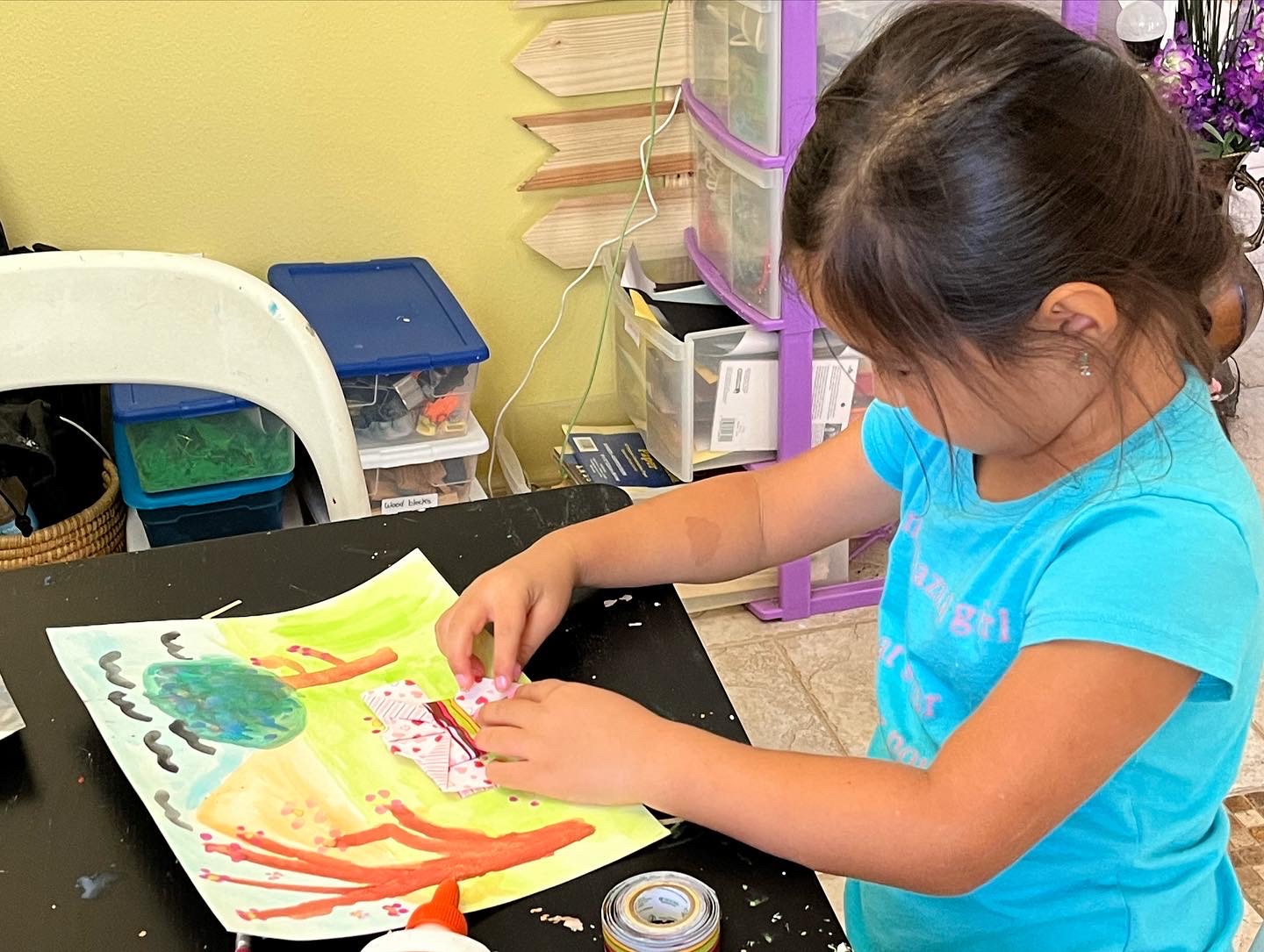 Art Classes for Homeschooled Students
Glaucia Romano is teaching "Art for Home Schoolers: First Quarter" at the Studios of Cocoa Beach, 159 Minuteman Causeway in downtown Cocoa Beach. The class meets on Mondays, August 22 to October 3 from 10 to 11:15 am.
This class supplements homeschooling by offering an art program attuned to the Florida K-12 Standards. Throughout the school year students will learn a variety of media including drawing, painting, collage, sculpture, textiles, clay, and print-making. Class is limited to 10 children, allowing individual attention, covering the Standards but taking into account strengths and interests. All ages are welcome.
Additionally, they will learn the arts vocabulary , the elements of art and principles of design, cultural artworks, famous artists, community artists, art history, contemporary arts, art careers, and more.
Glaucia is a Florida Certified Art Educator and who has taught in elementary and middle schools for the past 10 years. She has experience teaching students with Autism an other exceptionalities and disabilities, as well as English Language Learners. Glaucia says, "I left public school education for many of the same reasons that lead parents to homeschool their child. As a certified teacher, I am able to evaluate your homeschooled student and present you with a grade at the end of each session to include in his/her file and records."
The class meets on 08/22, 08/29, 09/12, 09/19, 09/26, 10/03 . The fee is $100 . Students should bring an unlined sketchbook (8 1/2 by 11 or 9 x 12) All other supplies are included in a $20 supply fee paid at the first class. The class will be offered quarterly and depending on interest may split age groups in the future
Registration and complete details are on the Studios website: www.studiosofcocoabeach.org The class room is accessed in the back of the building. You can contact Glaucia Romano by text at 321-345-0670 or glaucia@ananaprana.com or Instagram @ananaprana