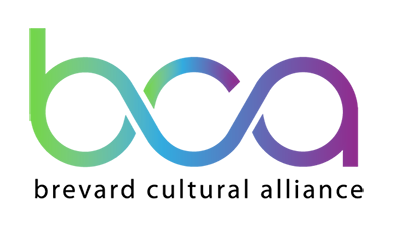 BREVARD CULTURAL ALLIANCE & LEADERSHIP BREVARD 
 SHOW THEIR "TRUE COLORS" WITH INCLUSIVE NEW INITIATIVE
Brevard Cultural Alliance (BCA), in partnership with BCA's leadership Brevard Class of 2021 Community Acceleration Project (CAP) team, is proud to announce the premiere of a groundbreaking new initiative entitled True Colors. True Colors will be a bi-weekly, six-episode, virtual live-streaming series focused on championing and supporting emerging talent from diverse and underrepresented artists and cultural organizations within the community.
Brevard Cultural Alliance is committed to our mission of building and sustaining a dynamic and vibrant arts and cultural sector. We are thrilled to be launching this initiative which will be a platform for new and diverse voices," said BCA Interim Director, Kathy Engerran. "We hope our efforts are an innovative step toward expanding the role of the arts withing our community via this new platform, and we thank LEAD Brevard and our Leadership Brevard Class of 2021 Team for assisting us in making such substantial steps forward."
BCA is honored to be one of five Community Acceleration Projects (CAP) selected last fall to be a part of the Leadership Brevard Class of 2021.
Kristin Bakke, President & CEO of LEAD Brevard stated: "LEAD Brevard's Equity, Diversity and Inclusion Committee's operational statement is- Build capacity and amplify the voices of ALL community leaders so that we can achieve a diverse influence to ensure equity in Brevard. This collaboration with Brevard Cultural Alliance, working with the talents of the CAP team as members of the Leadership Brevard Class of 2021 address that goal while the project serves as a leadership learning experience for the participants and provides a meaningful benefit to the community organization."
The pilot episode of True Colors, featuring Essence of Knowledge Urban Bookstore, will premiere on BCA's Facebook page on January 26, 2021, at 1pm. Brevard Cultural Alliance invites local artists and cultural organizations interested in participating in future episodes of True Colors to please visit: www.artsbrevard.org/truecolors