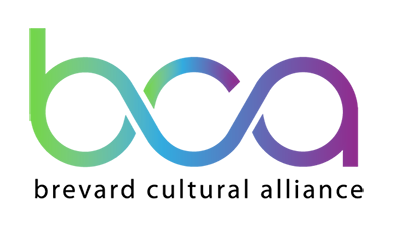 BREVARD CULTURAL ALLIANCE ANNOUNCES 
SECOND SEASON OF TRUE COLORS PODCAST
Brevard Cultural Alliance (BCA) is proud to announce the upcoming second season of their live streaming podcast, True Colors, launching on Tuesday, January 25th, 2022, at 11am. The first episode of the series will feature leadership from the Greater Palm Bay Chamber of Commerce and the City of Palm Bay as they discuss the upcoming Palm Bay Multicultural Festival on January 29th at Fred Poppe Regional Park.
Hosted by Diversity of Thought's Chief Executive Officer, David Jones, in collaboration with BCA, each bi-weekly episode of the virtual series will focus on championing and supporting diverse artists and cultural organizations within the community.
 "We are thrilled to return and provide a platform for representatives of our arts and cultural community on the Space Coast," said Brevard Cultural Alliance Executive Director Kathy Engerran. "This is also a great opportunity to highlight the inaugural Palm Bay Multicultural Festival and celebrate diversity."
The Palm Bay Multicultural Festival is free to the public and being held at Fred Poppe Regional Park at 1551 Malabar Road from 10am to 8pm.
Brevard Cultural Alliance invites diverse local artists and cultural organizations interested in being featured in future episodes of True Colors to visit: www.artsbrevard.org/truecolors. Episodes from season one of True Colors can be streamed on BCA's YouTube page at: https://www.youtube.com/user/ArtsBrevard/playlists