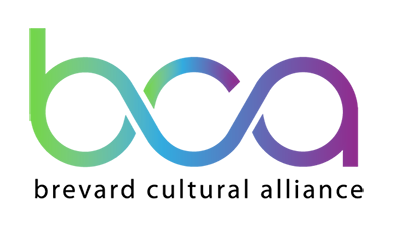 BREVARD CULTURAL ALLIANCE ANNOUNCES 
THIRD CELEBRATORY BCA DAY
Brevard Cultural Alliance (BCA) is pleased to announce their third celebratory BCA Day will be next Friday evening, March 25th, at the 8:00pm performance of Titusville Playhouse's iconic Motown production of Dreamgirls.
"We invite the community to join us at this rich spectacle with a stage filled with soulful dreams, sparkling dance, and powerhouse voices," said Kathy Engerran, Executive Director of Brevard Cultural Alliance.
First a Broadway smash then an award-winning motion picture, Dreamgirls is a groundbreaking musical that captures the spirit and hope of Motown when a girl group from Chicago makes it big. Set during a revolutionary period in American music when the business was controlled by men, the female trio fights for recognition, fellowship and love as superstardom challenges their musical and cultural identity.
Located within the Historic Emma Parrish Theatre, the Titusville Playhouse has been providing professional quality entertainment on the Space Coast since 1965. This homage to Motown's golden age is part of the theatre's 57th season.
To be part of the celebration and to purchase tickets, please visit the Titusville Playhouse online at https://cart.titusvilleplayhouse.com/dreamgirls/71184 or call their box office at (321) 268-1125. Show admission is $25- $35 and is recommended for ages 12 and older.