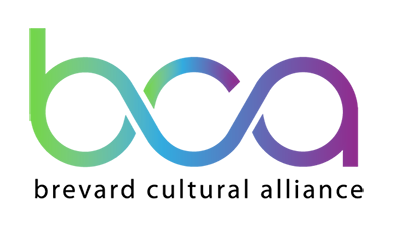 BREVARD CULTURAL ALLIANCE HOPES THE 
COMMUNITY WILL SHOP SMALL THIS HOLIDAY
Brevard Cultural Alliance (BCA) is proud to support Small Business Saturday and Artist Sunday, occurring this weekend, November 27th and 28th. Positioned between Black Friday and Cyber Monday, these two initiatives hope to entice consumers to Shop Small and Buy Local this holiday season.
Founded by American Express in 2010 and officially cosponsored by SBA since 2011, Small Business Saturday has become an important part of small businesses' busiest shopping season. This year, shopping small is more important than ever, as 78% of business owners surveyed by American Express say that holiday sales will impact their ability to stay in business in 2022. Additionally, for the second year, more than 500 communities across the U.S. have also joined together, for Artist Sunday, to champion local artists and to promote the giving of arts this holiday season.
"We know that small businesses need our support now more than ever as they continue to navigate, retool and pivot from the effects of the coronavirus pandemic," said Kathy Engerran, Executive Director of Brevard Cultural Alliance. "A gift of the arts makes a heartfelt connection with friends and loved ones, and we hope that the community will join BCA in supporting our local businesses and artisans."
Uncertain what to buy this holiday season? Fortunately, area cultural organizations and galleries offer a wide range of local options such as artwork, hand-crafted items, cultural experiences, and tickets to artistic performances that are both practical and beautiful. You may find some creatives and artistic ideas on the BCA's website at www.artsbrevard.org, and Brevard Cultural Alliance encourages you to purchase gift certificates or tickets to cultural events for that hard-to-shop-for person on your list.