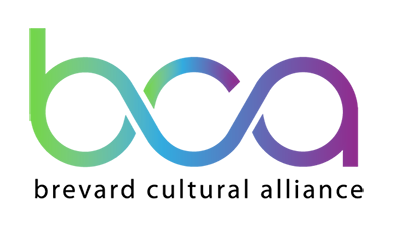 BCA'S TRUE COLORS PODCAST HONORS BLACK 
HISTORY MONTH WITH TWO SPECIAL EPISODES
Brevard Cultural Alliance's podcast, True Colors, will feature two special episodes in honor of Black History Month. The podcast series will host guests from the Harry T. & Harriette V. Moore Cultural Complex on Tuesday, February 15th, followed by the Concerned Citizens of South Brevard on Tuesday, March 1st, to highlight and recognize important figures and milestone events in the trajectory of Black history and culture here in Brevard.
"While we remain dedicated to telling the impactful and important stories of diverse, underserved and under-represented artists and organizations all season long, BCA is proud to provide special focus in February celebrating Black History Month," said Kathy Engerran, Executive Director of Brevard Cultural Alliance. "We are honored to spotlight those locally who have paved the way for a better tomorrow."
The two episodes, hosted by Diversity of Thought CEO David Jones, will both livestream at 1:00pm on their corresponding dates and will feature interviews with Sonya Mallard, Moore Cultural Center Coordinator, Carshonda Wright, leader of the Moore Cultural Center and Teri Jones, chair of the Founders' Monument Committee. The first episode will feature the Moore Cultural Center and Museum, a historic site located in Mims which commemorates the Moore's legacy as early pioneers in the fight for civil rights, while the second episode will focus on the three freed slaves that went on to found the City of Melbourne.
Past and present episodes of the show can be streamed and are available on the Brevard Cultural Alliance's Facebook and YouTube Channels. Future guests of the show are strongly encouraged to apply directly on the BCA's website at www.artsbrevard.org/truecolors.