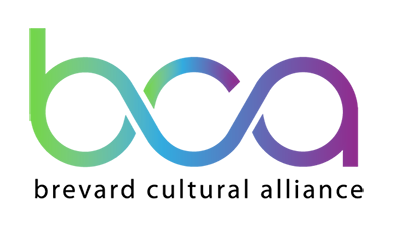 BREVARD CULTURAL ALLIANCE ENCOURAGES THE COMMUNITY 
TO GIVE THE GIFT OF ART THIS HOLIDAY SEASON
This year, the Sunday after Thanksgiving is all about shopping for art. Brevard Cultural Alliance (BCA) is proud to be one of over 400 nationwide partners to join the Artist Sunday alliance, to promote local artisans on Artist Sunday, a nationwide movement to promote local art as holiday gifts on Sunday, November 29th.
Joining Black Friday, Small Business Saturday and Cyber Monday, Artist Sunday will help create the largest shopping weekend of the year. It is a day dedicated to encouraging consumers to shop with artists and give something special, unique, and hand-crafted this holiday season. It will also help support artists as entrepreneurs at a time when many have suffered great losses as a result of the ongoing pandemic.
Kathy Engeraan, Interim Director of Brevard Cultural Alliance stated," Supporting working artists has always been an active part of our mission and we are excited to be a part of a da committed to showcasing art as a unique and meaningful holiday gift. Brevard's cultural industry contributes over $131 million annually to our economy and artists play a role in that."
Artists from across the country will e participating in Artist Sunday, representing a full range of art, hand-crafted items, and performances. The diversity of artisans will enable consumers ample opportunity to browse and find the perfect gift this holiday season. To learn more about this event or BCA member artists, please visit: www.artsbrevard.org/members