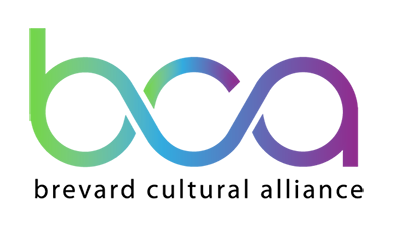 BREVARD CULTURAL ALLIANCE INVITES 
THE COMMUNITY TO CELEBRATE BCA DAY
Brevard Cultural Alliance (BCA) announces a special one-night BCA Day performance of Irving Berlin's Holiday Inn, hosted by the Historic Cocoa Village Playhouse. BCA Day will be held on Thursday evening, December 2nd, at 7:30pm at the Playhouse in downtown Cocoa Village. The community is invited to support one of Brevard's cultural organizations and a chance to meet and mingle with BCA Board and staff members.
"Theater can create understanding and empathy among people in profound ways. We hope this one-night event will bring people out to celebrate together with thrilling dance numbers, laugh-out-loud comedy, and a parade of hit Irving Berlin songs," said Kathy Engerran, Executive Director of Brevard Cultural Alliance.
Originally opening its doors in 1924, the Cocoa Village Playhouse has been enriching the lives of residents and visitors of the Space Coast through quality music and theatrical productions ever since. This production of Irving Berlin's Holiday Inn is part of the theatre's 32nd Season.
To be a part of this event, please contact the Historic Cocoa Village Playhouse box office at 321-636-5050 to purchase your tickets. Be sure to mention "BCA Day"  to receive a discount off admission.