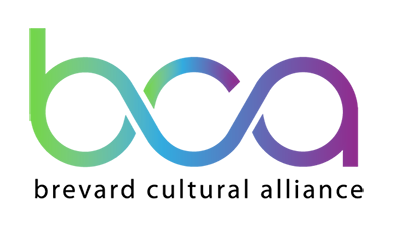 BREVARD CULTURAL ALLIANCE ENCOURAGES THE
ART OF GIVING THIS #GIVINGTUESDAY
Brevard Cultural Alliance (BCA) hopes to inspire generosity this year through GivingTuesday, a global giving movement which seeks to unleash the power of people and organization to transform their communities. GivingTuesday will kick off the generosity season by inspiring people to give back on November 30, 2021, through the remainder of the year.
Brevard Cultural Alliance, along with so many other arts and cultural organizations in our community, have faced many challenges due to the COVID-19 pandemic. To assist BCA is continuing their work of serving Brevard's cultural community, we are asking for support this #GivingTuesday.
"We believe the arts are an integral part of the fabric of our community and any donation we receive will support our True Colors podcast series, which supports and provides a platform for underserved and underrepresented artists and creatives in Brevard," said Kathy Engerran, Executive Director of Brevard Cultural Alliance. "We ask that if you find yourself unable to donate today, that you please show your generosity in other ways such as volunteering your time or talent within our community."
From the beginning in 2012, GivingTuesday was launched as a simple idea: to create a day that encourages people to embrace their power to drive progress around the causes they care about. Over the past nine years, this idea has grown into a global shared space that inspires hundreds of millions of people to give, collaborate, and celebrate generosity.
Those interested in joining Brevard Cultural Alliance's #GivingTuesday initiative can visit www.artsbrevard.org/donate or their Facebook page at: https://www.facebook.com/donate/484635862900670/