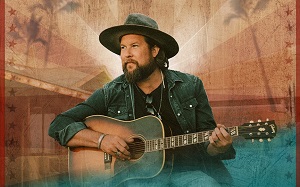 Zach Williams: Break the Chains Through Grace Experience
King Center for the Performing Arts presents…
September 9, 2023 at 7:00 PM
Studio Theatre at the King Center
Join MPACT Ministries on Saturday, September 9th for The BREAK THE CHAINS THROUGH GRACE EXPERIENCE featuring two-time grammy award winner, Zach Williams.  Zach's music and testimony have made him one of today's biggest named Christian artists and songwriters.  This experience will be an evening of worship, inspiration, and revelation for the whole family to enjoy.
"The focus of MPACT Ministries, since day one with 4 men in my living room, is to help men everywhere discover God's grace so we can overcome our thorns in life through Christ" says Trey Etheridge, Founder of MPACT Ministries. He continues on to say, "it is with that focus in mind to help and to heal, and move forward with the boldness and confidence we have in the grace of God, so we can be the spiritual leaders He created us to be."
This year we are thrilled that Zach Williams will be joining us for The Break The Chains Through Grace Experience.  Zach's testimony of overcoming major setbacks in his life through Christ is a perfect description for MPACT's mission everyday.
Please bring your friends, church groups and families and join us for this night of inspiration, revelation and worship with the top Christian singer/songwriter today.  We know your entire family will enjoy the experience!