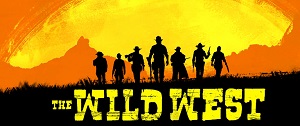 Wild West Concert
Space Coast Symphony Orchestra presents..
August 5, 2023 | 7:00pm | Location TBA
Your Space Coast Symphony salutes the Wild, Wild West in this epic film music concert. Break out your 10-gallon hat, strap on those spurs and join us for this wild ride. most stylish visuals and recognizable soundtracks in cinematic history. This exciting program will celebrate Western movie and TV scores from the likes of John Barry, Elmer Bernstein, Dimitri Tiomkin, John Williams, Jerry Goldsmith, Bruce Broughton, Ennio Morricone, while the plays out on the big screen above. The program will also feature the World Premiere of Mark Piszczek's Cowboy Fantasy, a symphonic suite of old folk songs from the old west and American frontier, including Bury Me Not on The Lone Prairie, Tumbling Tumbleweeds, Yellow Rose of Texas, Red River Valley, and more. Giddy up and git along little doggie!