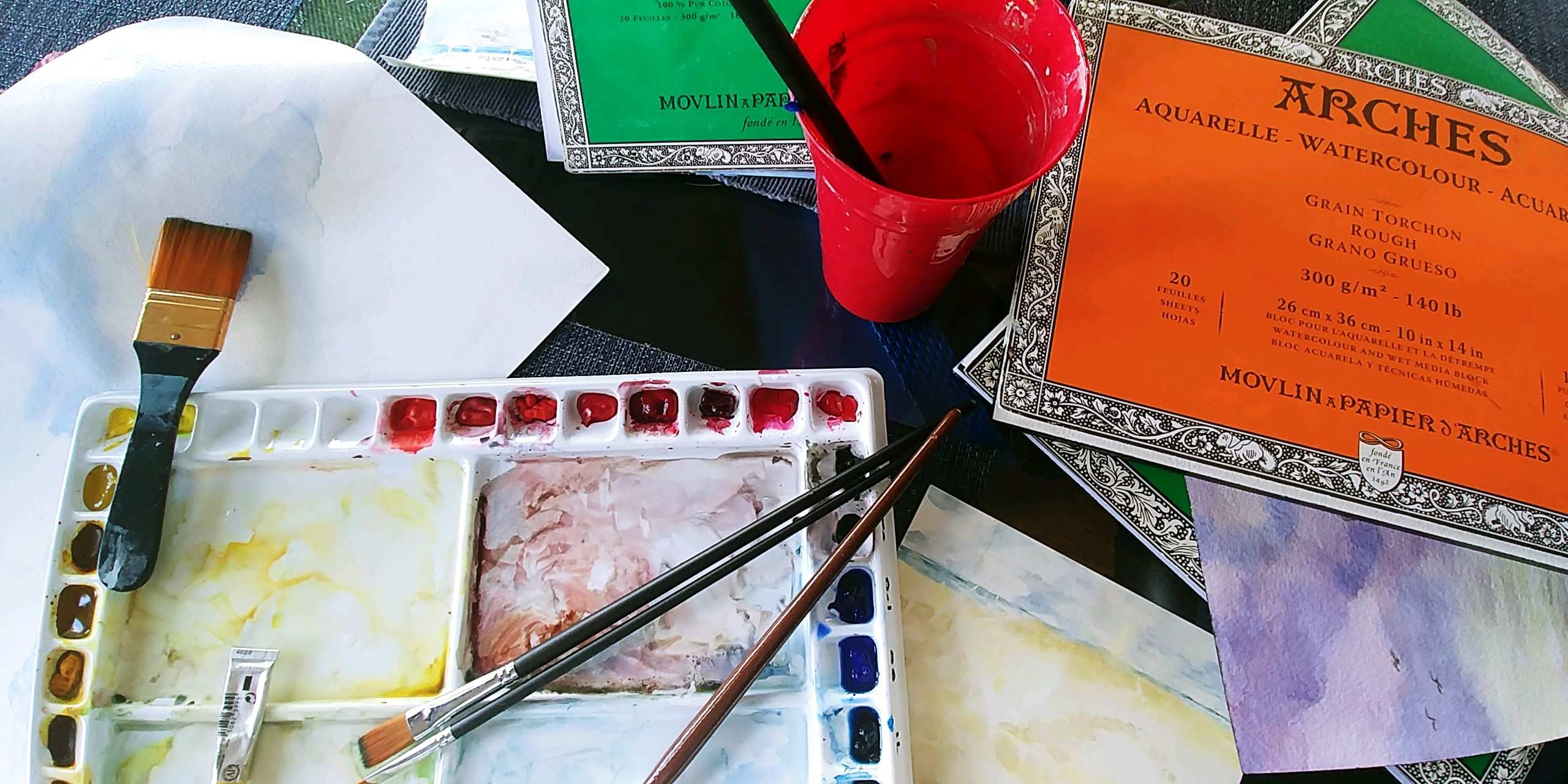 Watercolor Immersion Workshop
The Studios of Cocoa Beach, 165 Minutemen Causeway in downtown Cocoa  Beach is hosting a day long Immersive Watercolor class on Tuesday, August 8, from 9 am to 3 pm. Join instructor Jan Bryant for a fun painting experience.
Have you ever started working on a painting for a couple hours, and not have time to complete it? This class will be a 6 hour immersion in YOUR own picture. We will begin with layout and work with each participant to accomplish their painting. You may bring a painting that you have been working on, or begin with a new idea. We will have fun developing the painting with techniques and critiques by Jan. She will also demo to the class.
This class is for all levels; however, beginners should have some painting experience. Students supply their own materials or contact Jan at jbryant5@cfl.rr.com to discuss what you will need.  Bring a potluck lunch item to share.
Instructor Jan Bryant is an award winning artist with many one man shows to her credit.  She works in watercolors, acrylics, ink and pastels.  She has taught at the college level in Kentucky and Ohio and locally at Central Brevard Art Association. She loves teaching and sharing her expertise with everyone. If you have been waiting to explore watercolor painting, here is your chance to work with a great teacher.
The class costs $120. Register at the Studios website: www.studiosofcocoabeach.org. Their gallery is open Monday 9 am to 2 , Tuesday to to Saturday 9 am to 7 pm and Sundays 1 pm to 6 pm.  For more information on this non profit gallery, artist profiles, and all upcoming classes visit the website or follow the Studios on Facebook and Instagram.