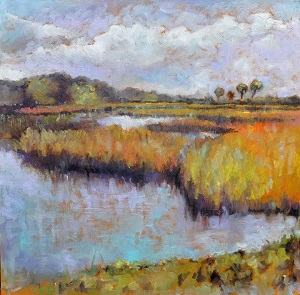 Water – An Invitational Show
Fifth Avenue Art Gallery presents…
May 30 – June 25, 2022
First Friday Opening: June 3, 2022  |  5:30 pm – 8:30pm
Here in Florida, water is a welcome element in the summer! Think blue, cool, refreshing… water. Fifth Avenue Art Gallery gave a challenge to a group of invited artists, from all mediums, to interpret "Water" and you can expect a very exciting exhibit!
In the Pop-Up Gallery during the month of June, Fifth Avenue is also featuring clay animals by Aletha Rector, from the Estate of Nancy Dittmeier, to benefit the Florida Wildlife Hospital,.
Fifth Avenue Art Gallery is at 1470 Highland Avenue in the Eau Gallie Arts District of Melbourne. For further information, call 321-259-8261 or visit fifthavenueartgallery.com.