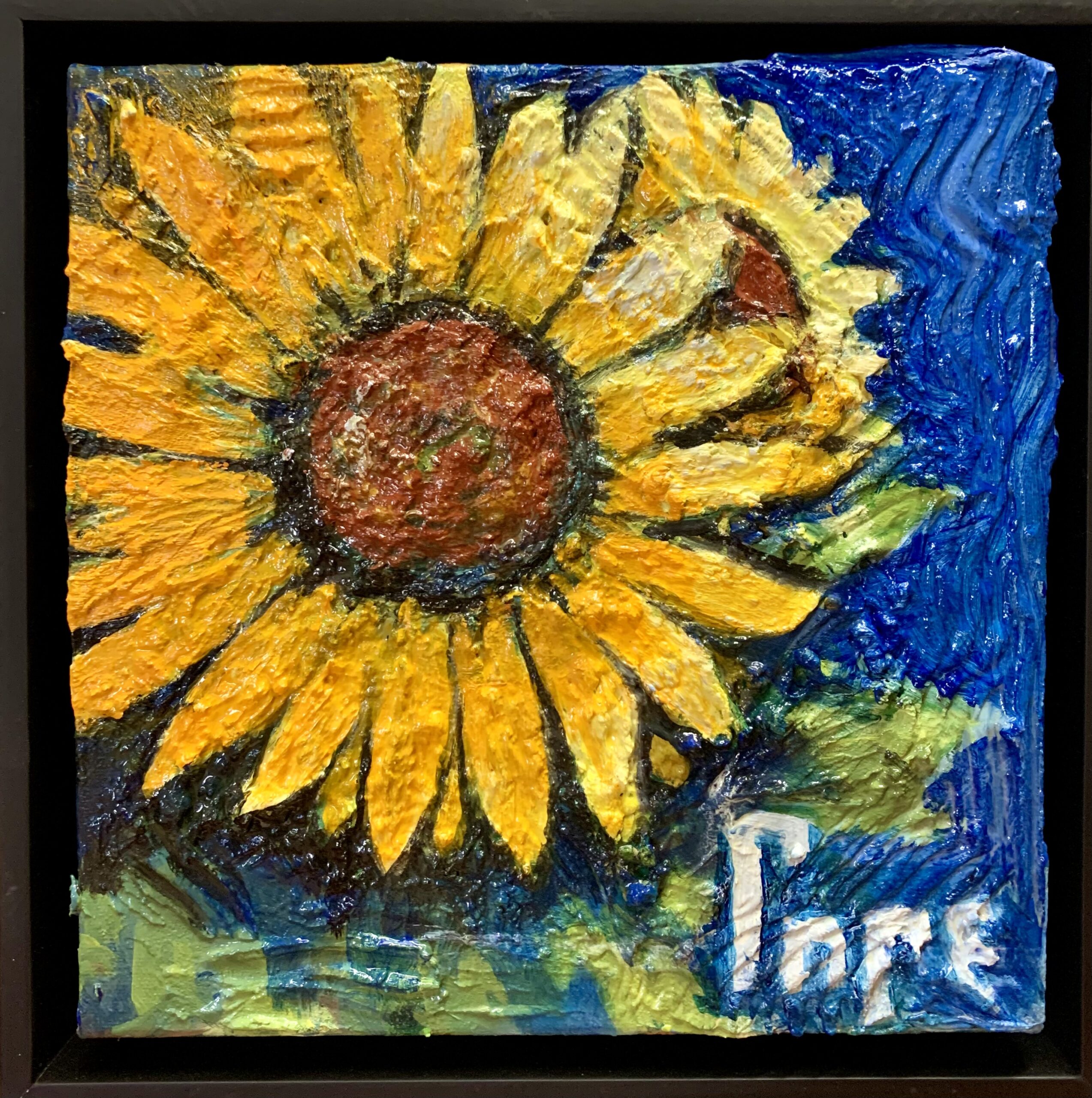 Sunflowers for Ukraine, an Art Event
The Downtown Art Gallery, 335 S. Washington Ave. in downtown Titusville, invites you to join them on Friday, April 28 from 6 to 9 pm, as they hold a unique event, Sunflowers for Ukraine. Member artists have created a variety of unique, beautiful art works showcasing the sunflowers of Ukraine. Proceeds from the sale of these items will benefit a Ukrainian artist and her family.
The event highlights the work of Ukrainian artist Diana Strutynska. This young woman lives in the small town of Manyava. When the war began work diminished, men went off to fight, and she and her family were faced with economic and emotional hardships. Diana attributes her survival to art.
"Nature is an unsurpassed phenomenon, especially in the early morning when the fog still falls on the ground and you savor the fresh, rich smell of juniper" the artist stated when talking about her realistic depiction of a forest in the fog titled "Early Morning Twilight." "By painting this mystery I invite the viewer to be at one with me in the mountains. My goal is harmony as we perceive the reality of war but at the same time dream of higher goals."
There will be a silent auction for three of Diana's paintings.  The other two include "Ephemerism", a fantasy woodland and "Zubrovka -Sweet Grass" a lakeside meadow.  The paintings are on view now at the Downtown Art Gallery, 335 S. Washington Avenue in downtown Titusville. You can place a bid now, but we hope you will join us on this special occasion April 28th from 6 to 9 pm.
During the event you can sample Ukrainian wines, beers and sodas and even try special Ukrainian hors d'oeuvres and bites!
You will also be able to view and purchase the beautiful eclectic sunflower art created by our artists and share our hopes for Ukraine. Free admission. Donations accepted.  For more information call 321-268-0122  or visit their Facebook page The Downtown Art Gallery or event page Sunflowers for Ukraine.