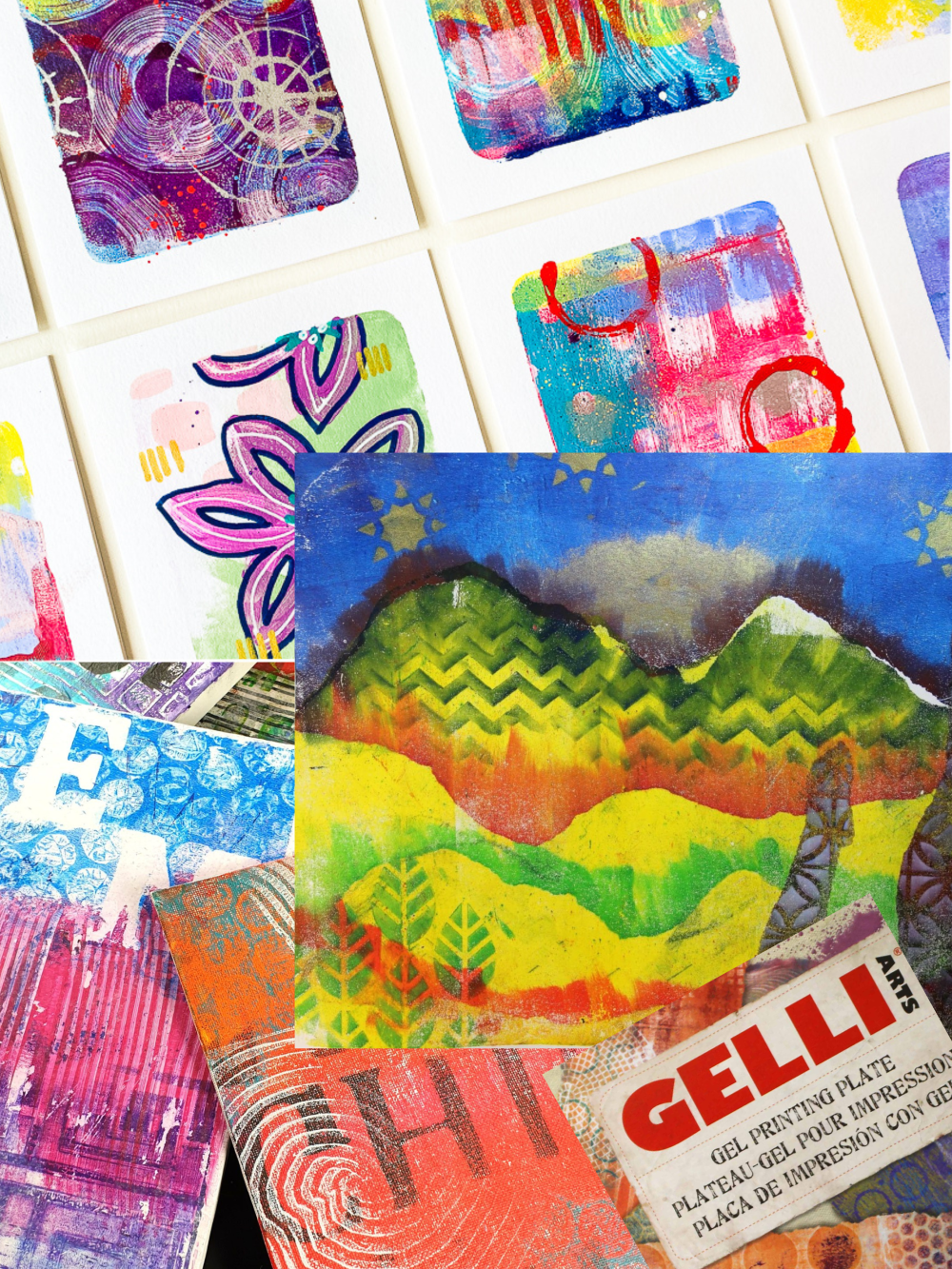 Printmaking Workshop at Studios of Cocoa Beach
The Studios of Cocoa Beach, 165 Minutemen Causeway in downtown Cocoa Beach is hosting a Printmaking Workshop on Saturday June 30, from 630 to 9 pm. The class will explore a different techniques for creating prints. We will start with foam, the progress to linoleum, and gelli plates.
Making prints does not necessarily involve creating multiple copies of the same artwork. In fact. Gelli is a (non-animal derived) gelatin-based plate used to make monoprints by stenciling, layering, and other almost "magical" techniques to create amazing artworks.
Once you learn the basics, you can use print making techniques to create abstract artwork, journal pages, greeting cards, printed fabric, and much more. The sky is the limit!
The instructor is Glaucia Romano. She has a Masters in Art Education and is a certified Art Educator in the state of Florida. She has taught art classes for at least 15 years in the public and private sectors, mostly to kids, but also to adults. She has a wide knowledge of a variety of media and processes and can't wait to share them with you!
Fee for the class is $75 which includes all needed equipment including Gelli plates, brayers, and a multitude of materials to explore and create fun and expressive artwork!  Register for class at the Studios website: www.studiosofcocoabeach.org.
The Studios' workshop room is behind the gallery at 165 Minutemen Causeway in downtown Cocoa Beach. Their gallery is open Mondays, 9amto 2 pm, Tuesday to Saturday 9 am to 7 pm and Sundays 10 am to 3 pm.  For more information on the gallery, artist profiles, and all upcoming classes, visit the website or follow the Studios on Facebook and Instagram.