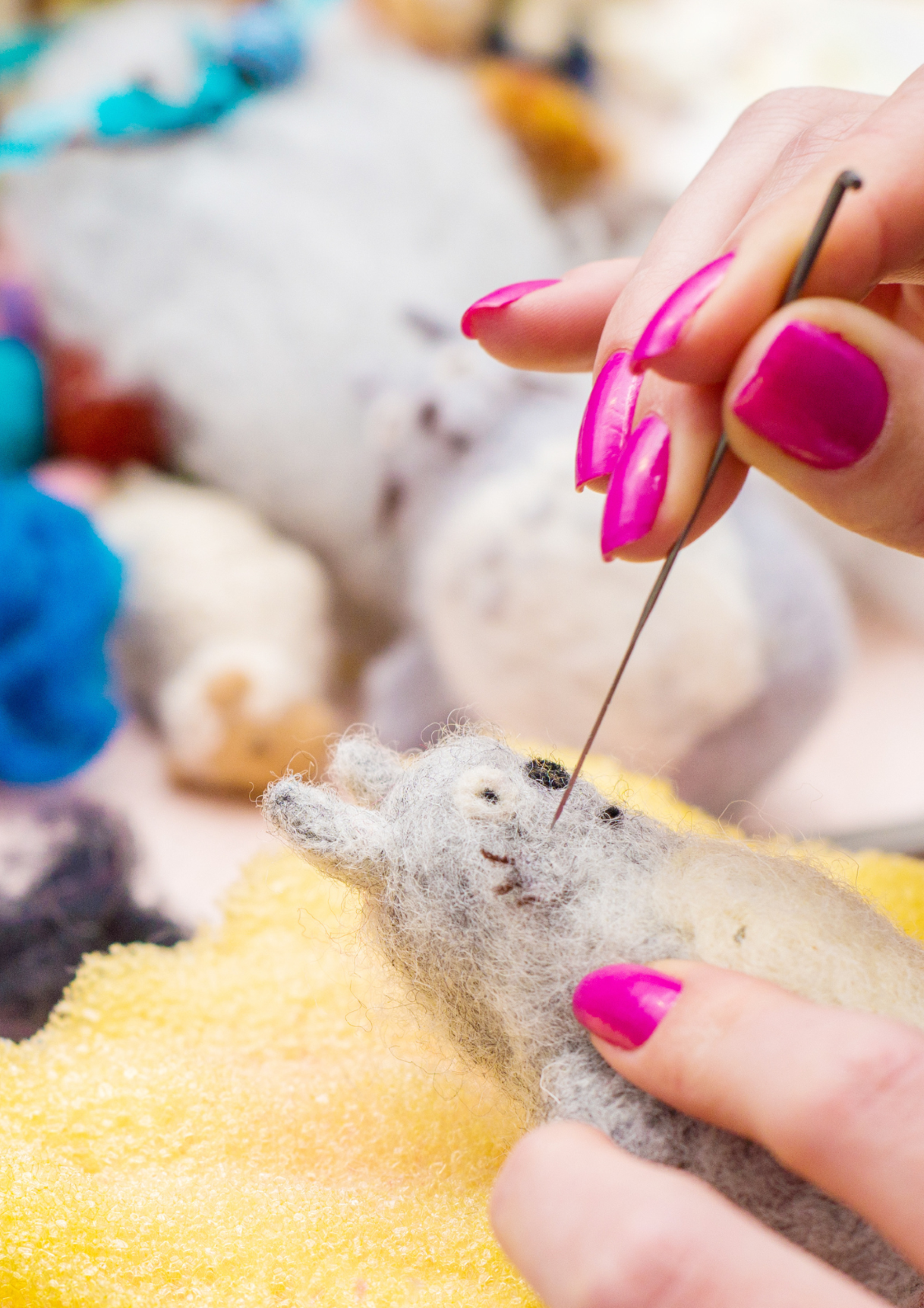 Needle Felting Workshop at Studios of Cocoa Beach
The Studios of Cocoa Beach is hosting a Needle Felting Workshop, taught by Glaucia Romano, on Friday, April 14 from 5:30 to 8:30 pm. The class covers the basics of felting to create beautiful two and three-dimensional artwork using wool. 
Felting is an ancient technique to create fabric that has been around since at least 6500 BCE!  Felt is a non-woven textile made of wool or animal fur. There are different ways to create felt: one is with soap and water, and another is with a felting needle. Needle-felting can be a calming, enjoyable, and meditative process due to its repetitive motions.  Regardless of the process, the action of felting binds fibers together creating a permanent, irreversible bond. 
Glaucia Romano has a Masters in Art Education and is a certified Art Educator in the state of Florida. She has taught art classes for at least 15 years in the public and private sectors, mostly to kids, but also to adults. She has a wide knowledge of a variety of media and processes and can't wait to share them with you! 
The fee for the class is $75 which includes all materials.  Register for class at the Studios website: www.studiosofcocoabeach.org.  
The Studios' workshop room is behind the gallery at 159 Minutemen Causeway in downtown Cocoa Beach. Their gallery is open Monday to Saturday 9 am to 7 pm and Sundays 10 am to 3 pm. For more information on the gallery, artist profiles, and all upcoming classes, visit the website or follow the Studios on Facebook and Instagram.