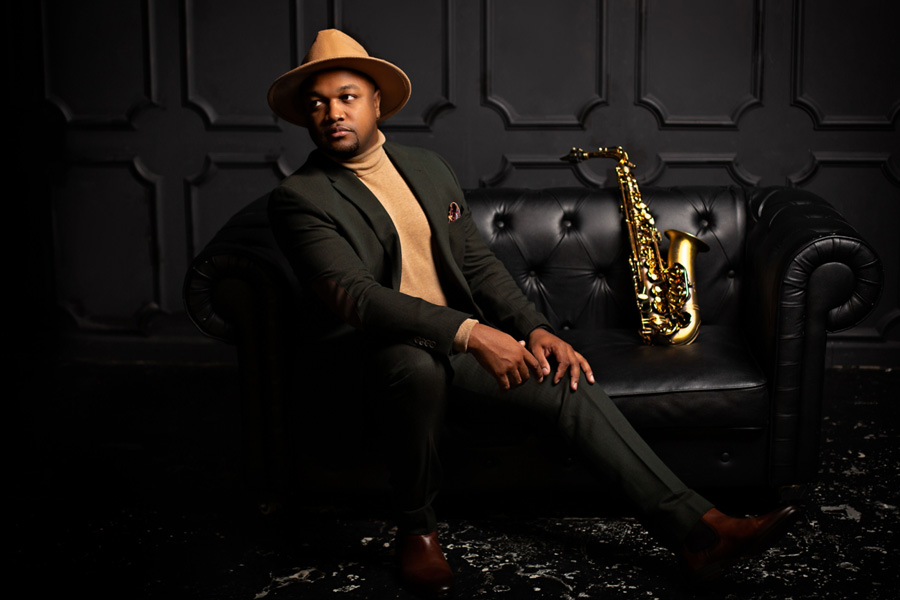 Marcus Anderson with Special Guest Ilya Serov
King Center for the Performing Arts presents…
Roland's Smooth Jazz Series in the King Center Studio Theatre
with special guest: ILYA SEROV
Saxophonist Marcus Anderson, the Grammy and Stellar Award Nominated artist is an incredible act and one worth watching. He is a golden child shining among stars. With 13 studio albums on his list of accomplishments, the fusion jazz artist brings R&B, Pop, Rock and Funk to make music that puts listeners in another atmosphere. Charting number one in both categories of Billboard's Smooth Jazz and Sirius XM's Watercolors with numerous hits the Spartanburg, SC native is delivering major music in a humble way.
Both near and far, audiences of all musical tastes have made their way to hear Marcus Anderson and his band "The Creatives". He and his band present a show in which no other instrumentalist has ever brought to the stage. High-spirited and welcoming, Anderson is a multi-instrumentalist who is not afraid of "giving it his all" He's a fan-favorite at highly recognized festivals such as Essence Music Festival, Catalina Island Jazz Trax Festival, Seabreeze Jazz Fest and many more. He has also appeared with headliners on top-ranking shows like The Tonight Show, Arsenio Hall, Jimmy Kimmel Live! and Jimmy Fallon.
For more information about Marcus Anderson, visit: www.marcusanderson.net.
*NOTE* This event is in the STUDIO THEATRE. From the King Center parking lot, continue past the Main Theatre doors and the Ticket Office, go left around the corner of the building. The Studio Theatre is straight ahead through the glass doors. Signs are overhead to direct you.