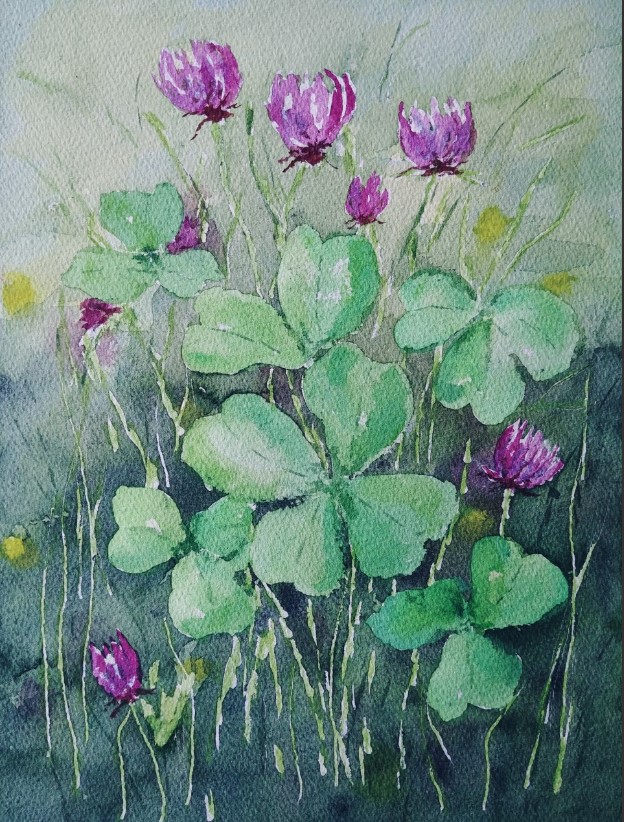 Lucky Clover Watercolor Class
Jan Bryant continues her popular watercolor classes at the Studios of Cocoa Beach with a class on Tuesday, March 7 from 1:00pm to 3:30 pm. March always brings out the "green" and you can celebrate with this fun Lucky Clover watercolor painting. Remember hunting to find a four leafed clover and the pretty flowers that you made into a necklace, or tasted the sweet nectar? Join Jan as you learn to paint the memories. All experience levels are invited to explore watercolor techniques at this fun class.
Jan Bryant is an award-winning artist with many one man shows to her credit. She works in watercolors, acrylics, ink and pastels. She has taught at the college level in Kentucky and Ohio and locally at Central Brevard Art Association. She loves teaching and sharing her expertise with everyone.
Fee for the class is $65 and includes all materials. Register for class at the Studios website: www.studiosofcocoabeach.org. The Studios' workshop room is behind the gallery at 159 Minutemen Causeway in downtown Cocoa Beach. The gallery is open Tuesday to Saturday 9 am to 7 pm and Sundays 10 am to 3 pm. For more information on the gallery, artist profiles, and upcoming classes visit the website or follow the Studios on Facebook and Instagram.