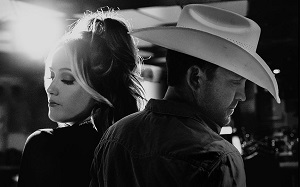 Justin Moore: The You Me & Whiskey Tour with Special Guests Priscilla Block & Noah Hicks
King Center for the Performing Arts presents…
Country star Justin Moore will be at the King Center in Melbourne, FL as part of The You, Me, & Whiskey Tour with special guests Priscilla Block & Noah Hicks on Saturday, October 28. Tickets start at $39.50 plus applicable fees and go on sale Friday, June 16, at 10 a.m.
Multi-PLATINUM hitmaker Justin Moore has built a loyal following over the past decade with his traditional country sound and captivating live shows. Climbing the country radio charts with his current single, "With a Woman You Love," the emotional tune follows in the footsteps of his 10th No. 1 hit, "We Didn't Have Much," which is featured on his eight-track collection of tunes, 'Straight Outta The Country.' The Arkansas native's extensive fanbase helped boost his fifth studio album, LATE NIGHTS AND LONGNECKS, to the top of the charts upon its release. Lead track "The Ones That Didn't Make It Back Home," and follow up "Why We Drink" both peaked at No. 1 on both Mediabase and Billboard.
Country artist Priscilla Block draws listeners in with her unfiltered, relatable songwriting and catchy melodies. Pegged as an Artist to Watch by Amazon Music, PANDORA, Spotify, CMT, The Boot, MusicRow, HITS, Sounds Like Nashville, Country Now, Music Mayhem and more, Priscilla's honest and upfront approach promotes self-love, empowerment, and acceptance through her own blend of country pop and southern rock, dubbed the Block Party sound. Throughout the pandemic, Priscilla began experimenting on TikTok and quickly developed a rabid fanbase with songs like "Thick Thighs," "PMS" and "Just About Over You." Fans rallied together to independently fund Priscilla's recording and since its release, "Just About Over You" peaked both the iTunes Country and All-Genre song charts, the song was named one of The New York Times Best Songs of 2020, and it recently reached Top 15 on country radio. Originally from Raleigh, NC, Priscilla moved to Nashville to pursue music shortly after high school.