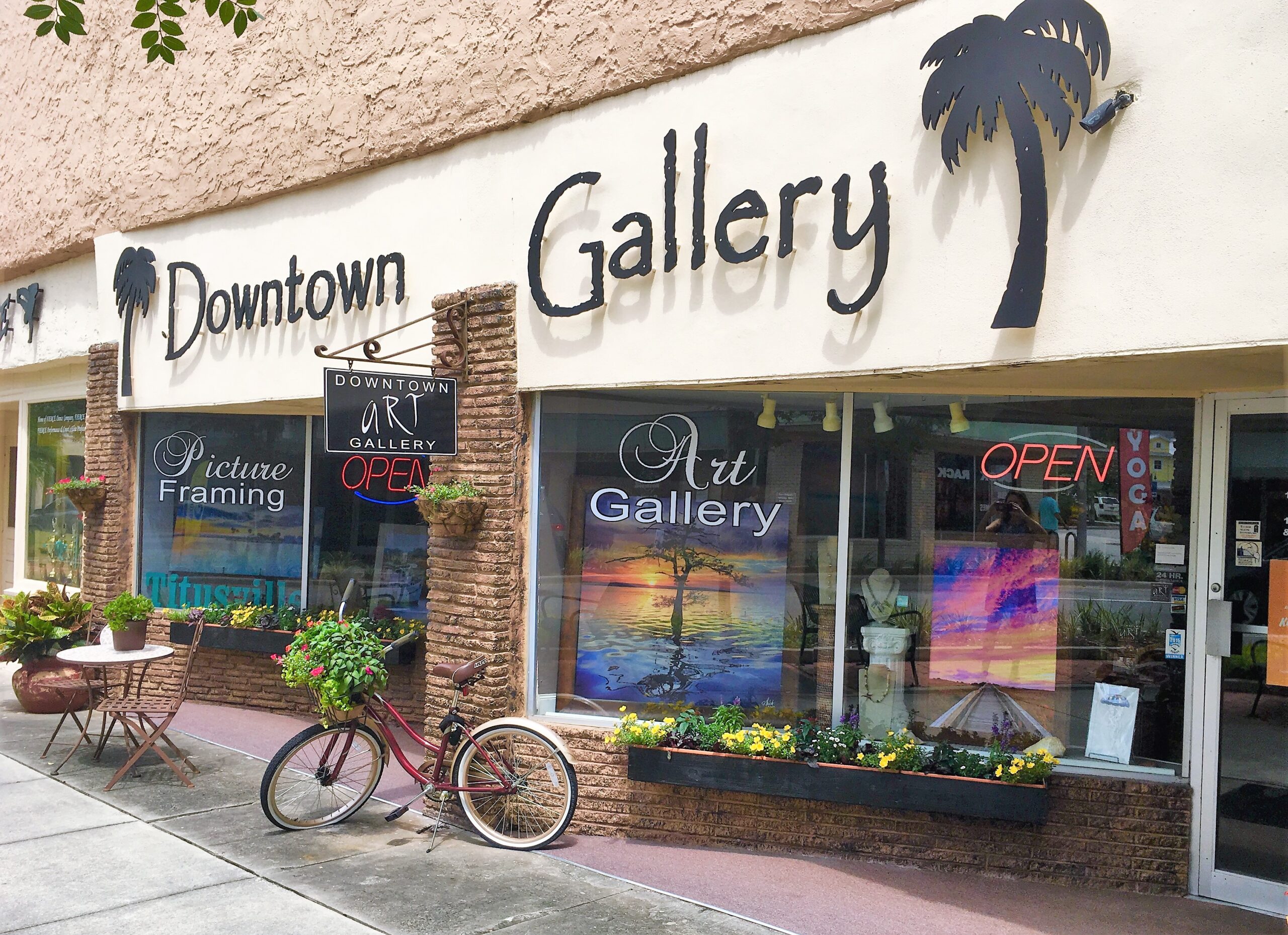 Inside Out! Artsy Sidewalk Sale
We have been spring cleaning at the Downtown Art Gallery, just a few months late! It's time for a Sidewalk Sale Inside and Out!  Saturday September 23 from 10 am to 4 pm at 335 S. Washington Ave. in downtown Titusville.
You'll find all kinds of good stuff: Artists will have sales on much of their art, discounted artworks, art supplies, home decor items, frames of all sizes, and more! Goodies will be outside front and back and inside too. You can always use the back entrance off Mariners Way.
Enjoy lemonade and mimosas while you shop! Bring a friend and search for treasures.  For information call 321-268-0122