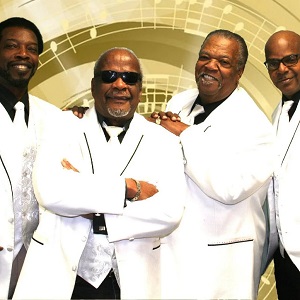 Golden Sounds of the Platters
Surfside Players presents…
Friday, August 25 7pm | Saturday, August 26 2pm | Saturday, August 26 7pm
A BLAST FROM THE PAST!
From 1950-55, The Platters were the most popular vocal group, recording just under 400 songs, selling more than 89 million records and receiving 230 awards that later helped them to be inducted into the Rock'n Roll Hall of Fame. The award-winning "Golden Sounds of the Platters" features hit songs like "Only You", "Smoke Gets in Your Eyes", "The Great Pretender", and many more.
Join them as the Golden Sounds of the Platters, featuring Eddie Stovall, take us on a sentimental trip down memory lane.