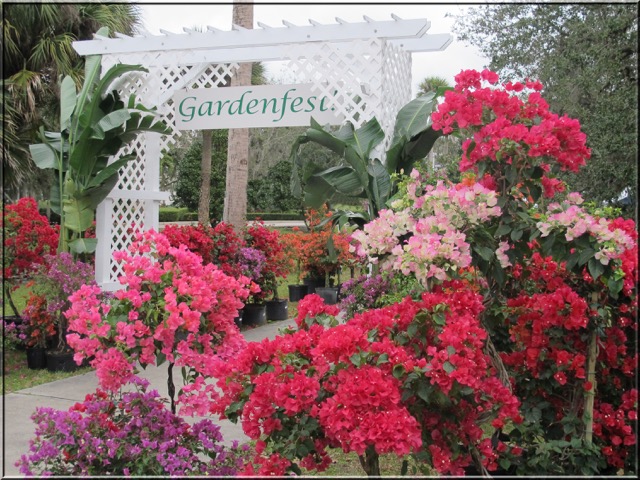 Gardenfest!
Gardenfest! One of Florida's largest free and family friendly garden shows returns for its 20th year. Stroll under the oaks at Riverside Park, enjoying amazing vendors, lectures, demonstrations, food, and raffle prizes. Many arrive with wagons in tow ready for the treasures they will find. Gardenfest! is hosted by the Garden Club of Indian River County and celebrates everything garden. At Gardenfest! plants for sale include palms, bamboo, fruit trees, orchids, bromeliads, herbs, ferns, succulents, bonsais, roses, and geraniums. There will also be planters, pottery, furniture, lighting, staturary, and other garden accessories.
In addition "Ask the experts " return each day with free lectures, demonstrations and Q&A sessions.  There are activities for the younger gardener, as well as food booths. There are wonderful raffle prize packages. Proceeds from Gardenfest! support the clubs, community outreach programs.
Free admission and parking. Rain or shine.