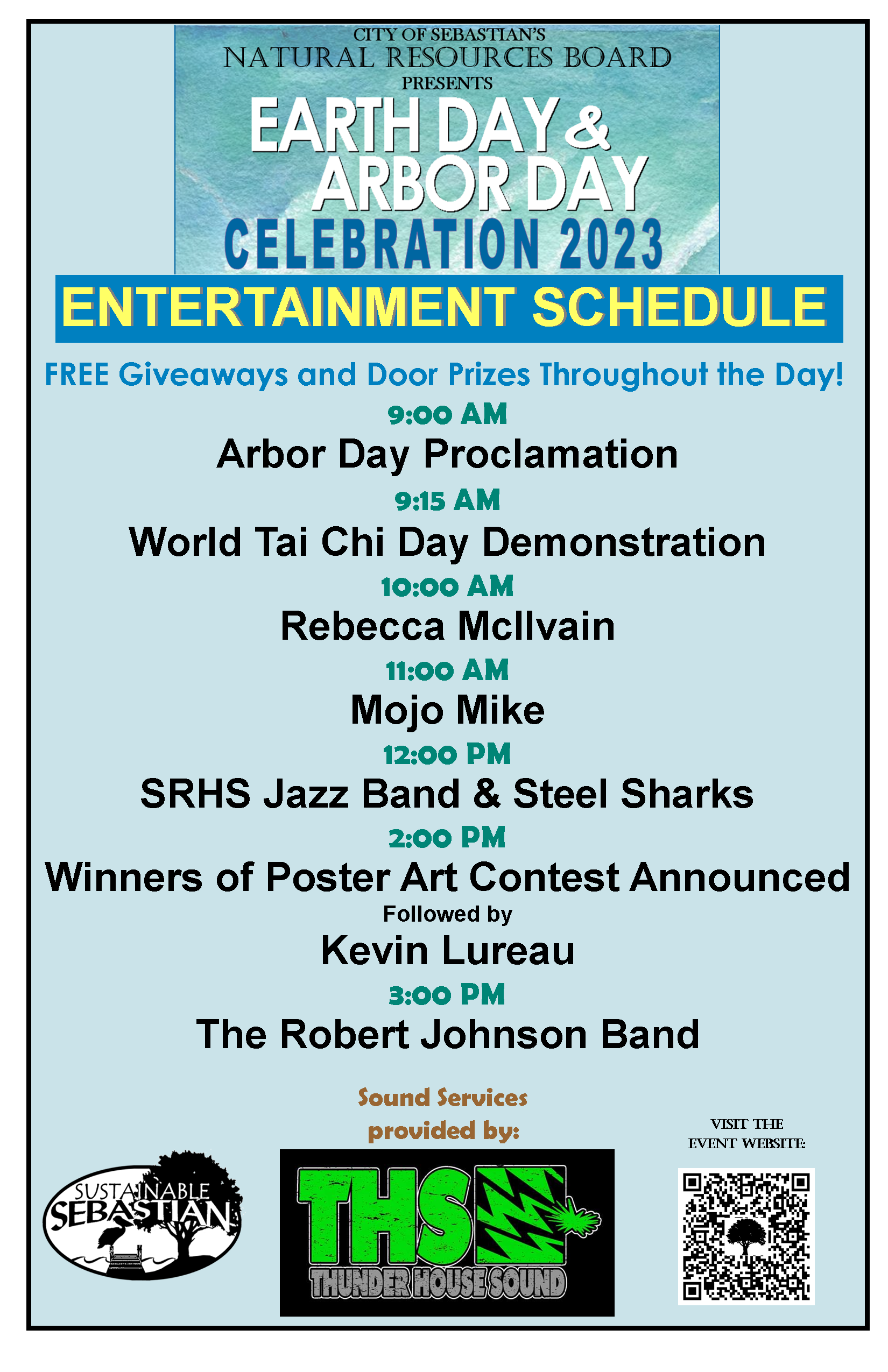 Earth Day & Arbor Day Celebration
The City of Sebastian's Earth Day & Arbor Day Celebration is being held on Saturday, April 22nd, 2023 from 9am to 4pm in Sebastian's Riverview Park, hosted by the Natural Resources Board. Join us in celebrating this wonderful planet we call home and learn more along the way!
There will be food & retail vendors, non-profits & organizations, various kid's activities, live music, and a free-to-enter raffle with prizes donated by our vendors. The Sebastian River Art Club will also be hosting their annual Lagoon Art Show & Sale during the event.
From 9am to 12pm Waste Management will be hosting a FREE Shredding, Recycling, and Household Waste Disposal Event in two locations: Paper Shredding & Electronic Recycling will be conducted at the CavCorp Parking lot (next to Speedway), and the Spring Cleaning (Household items) will be hosted at the Barber Street Sports Complex. This is the perfect opportunity to declutter and get rid of unwanted items!
From 12pm to 2pm the Natural Resources Board will host our Living Docks Event by the Twin Piers across Indian River Drive from Riverview Park. During this event, participants can get involved and learn more about ways that we can have a positive impact on the lagoon!
Check out the City of Sebastian's website for more info!