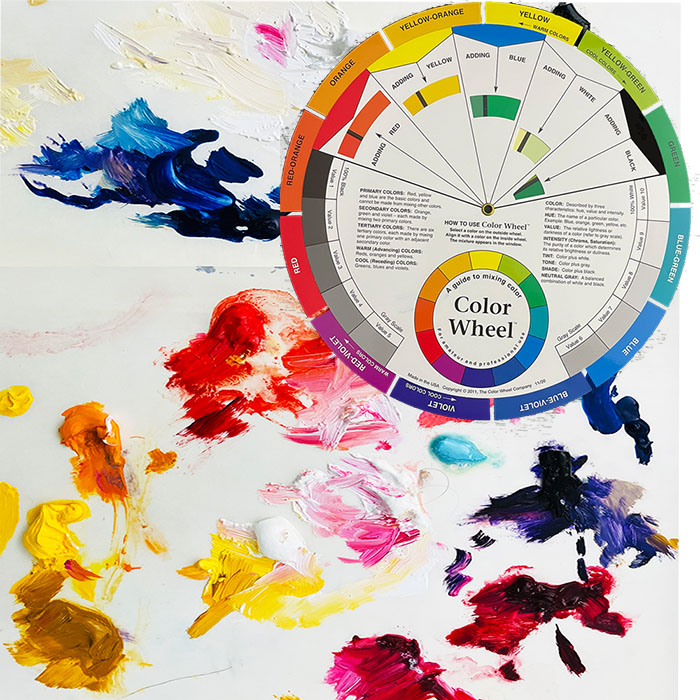 Color Theory Workshop
The Studios of Cocoa Beach is hosting a three session Color Theory Workshop with Jaymee Weinreich on Thursdays, 6 to 8 pm, beginning September 21.  This hands-on workshop will explore color mixing and the visual effects of specific color combinations.
Starting with basic color terminology based on the color wheel and its geometry, we will then practice identifying colors used in a specific hue and then the making of that hue. Color value, shades, tones and tinting are also discussed and explored. Through out all three sessions students will benefit from a series of exercises designed to further the students understanding of using color.
Jaymee Weinreich has a Bachelor of Fine Arts Degree from Florida International University and has been a professional artist for over twenty-six years. She has the experience of teaching art and doing art in a number of mediums. She believes there is an artist in everyone.
The class will meet three times at the Studios of Cocoa Beach, 165 Minutemen Causeway in downtown Cocoa Beach on September 21 and 28 and October 5.
Fee for the classes is $100 plus a $15 materials fee paid at the first class. Register at the Studios website www.studiosofcocoabeach.org.